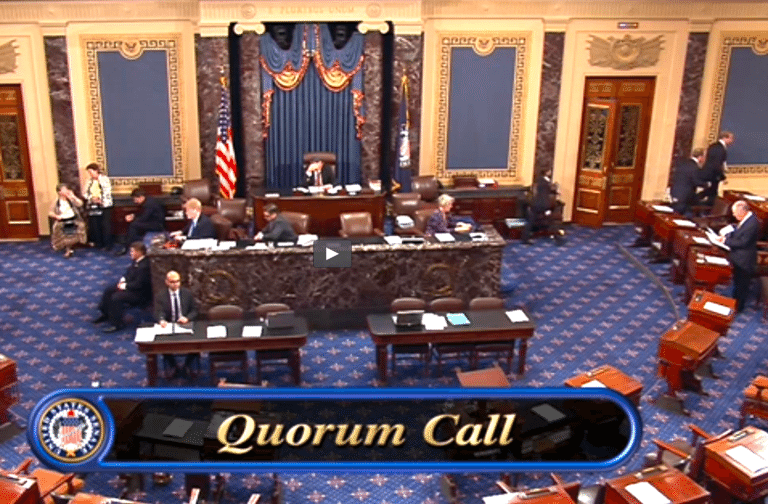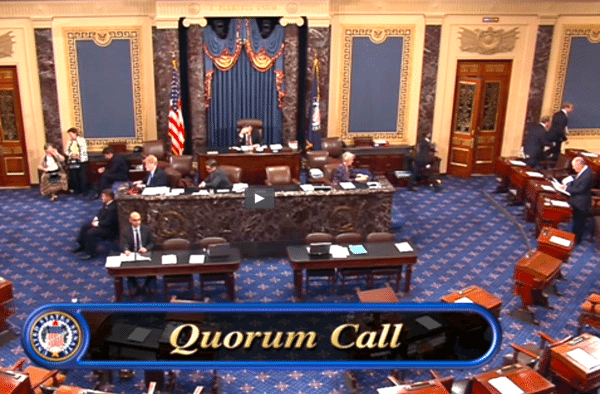 The Coronavirus (COVID-19) outbreak has made it quite difficult for the United States Congress to conduct meetings and deliberate. Lawmakers have offered suggestions regarding how to keep things going during the ongoing crisis.
As mentioned in a Senate memo posted on April 30, 2020, blockchain-based voting might be part of the solution.
The memo has been prepared after an event, called the "Roundtable on Continuity of Senate Operations and Remote Voting in Times of Crisis."
The event was hosted by the Permanent Subcommittee on Investigations, which is chaired by Ohio's Senator Rob Portman.
As stated in memo:
"[The Coronavirus] has shut down major sectors of our society, including many functions of Congress. By rule and custom, the two chambers of Congress have always met in person to conduct business, including committee hearings, floor deliberation, and voting. Neither chamber has contingency plans that allow those functions to proceed remotely, but this crisis highlights the need to consider means for Congress to do its job at times when it may not be safe for members and staff to gather in person."
Although the topic of blockchain or distributed ledger technology (DLT) itself was not discussed during the lengthy roundtable conference, the event participants did talk about authentication and encryption (both of which are used by blockchains).
If the US Senate is going to use any type of modern technology to manage the voting process, then there must be a way to verify that only the actual senators or lawmakers are casting the votes, and external entities must not be able to create any disruptions.
There was also an entire section in the memo that suggested using end-to-end encryption technology to help cast votes. It added that "the Senate may consider blockchain."
The memo further noted:
"With its encrypted distributed ledger, blockchain can both transmit a vote securely and also verify the correct vote. Some have argued that these attributes make blockchain useful for electronic voting broadly. Blockchain can provide a secure and transparent environment for transactions and a tamper-free electronic record of all the votes." 
It continued:
"[Blockchain] also reduces the risks of incorrect vote tallies. Moreover, some firms have already begun to deploy blockchain-like technology to help countries, like Estonia, run elections entirely online."
However, the relatively small size of the US Senate would require that a remote blockchain-enabled voting system be properly set up, in order to "eliminate any threat" of a 51% attack, the memo said.
A 51% attack can occur when a malicious entity is able to gain majority control of a voting chain. This happens when a bad actor gains control of over half of a network's computing power and uses it to exert control over a DLT-based network.
The memo pointed out that "cryptographic flaws" and software bugs or glitches could make remote blockchain voting unsafe and unreliable.
---
2020.04.30 PSI Staff Memorandum - Remote Senate Process - Final_0 (1)

---
Sponsored Links by DQ Promote