Fintech firm Nium revealed on May 5, 2020 that it had managed to secure a new round of equity funding. The company's round received contributions from new investors BRI Inventures, the corporate venture division of Bank BRI of Indonesia, and payments giant Visa.
Nium's latest round also acquired investments from existing investors, including GSR Ventures, Vertex Ventures, and Vertex Growth.
Nium's management has not shared the amount of capital raised through its recent round. However, the company noted that the funds will be used to expand its operations in new and existing markets.
Nium plans to continue to focus on product development. It might also explore acquisitions that could help reduce time to market.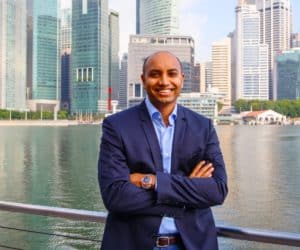 Prajit Nanu, CEO and co-founder of Nium, stated:
"We are interested in tech infrastructure players with capabilities in areas such as issuance and local payment rails which complement our own, and which can help us ship faster in markets we are bullish on. We will focus on vertical expertise in markets like Europe, India, UK and the US."
The Nium team said the capital raised would be used to upgrade and expand its payment infrastructure platform. The company will also enhance customer outreach services, and update products offered to SMEs, large enterprises, banks and financial institutions.
Nium operates its Send, Spend and Receive business in more than 90 different countries. It claims that it offers real-time transaction processing in 65 countries and supports 63 currencies.
Nium's platform reportedly handled $2 billion in transactions during Q1 2020.
The company is planning to become profitable by Q2 2021. It also aims to generate $100 million in revenue by 2023 .
Established in 2015, Nium was previously called InstaReM, a company that offered a remittance service in Singapore. The firm has previously secured a total of $59.5 million in capital, which includes a $41 million Series C round that was finalized in March of last year.
Nium's services are divided into three categories: "Send," which is for international payments and sending money to Visa debit cards; "Spend," which is a B2B payments service and also for providing of employee expense cards; and "Receive," which is for payment and invoice collection through digital accounts and cards.
Nicko Widjaja, CEO at BRI Ventures stated:
"We have been working closely with Nium since their InstaReM days, when it was processing consumer remittance, and are excited to witness its growth as it expands their service offerings to include financial institutions and corporates."
Chris Clark, regional president for Visa in the Asia-Pacific region, remarked:
"Nium and Visa's collaboration began in early 2019, when Nium joined the Visa Fintech Fast Track program in the Asia-Pacific. We've worked together on new commerce experiences like instant remittances for consumers and businesses in South-east Asia… Working with Fintechs like Nium is a key part of Visa's strategy to enable payments for anyone, anywhere, on any network." 
Sponsored