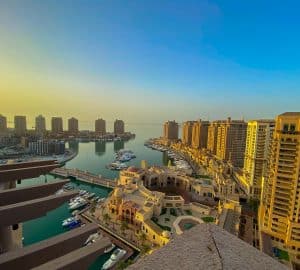 Qatar's central bank (QCB) has proposed a second strategic plan which involves establishing clear policies that aim to support venture capital funding and the development of SMEs, according to Sheikh Abdulla bin Saoud al-Thani, the governor at QCB.
The Qatar Development Bank (QDB), a local bank that provides financial services, banking and loans for the development of major industries, has launched several innovative programs that offer financing to SMEs.
The QDB aims to improve credit access and will help SMEs in taking part in the country's evolving economy, Sheikh Abdulla stated.
Commenting on the QCB's plans to adopt blockchain or distributed ledger technology (DLT) and Fintech solutions, the governor said:
"The QCB is actively working on developing strategies that will allow [industry] players to easily [take part in various] Fintech initiatives and products that are currently on the horizon. We are formulating the QCB's approach to Fintech by taking lessons from a number of major global initiatives in this regard."
He added:
"Our approach involves a careful and sensitive review of the impact and risks that the deployment of emerging technologies would have on the financial sector itself, while accommodating the adoption of modern tools. In that sense, we are designing those functions and frameworks that will be able to properly identify, oversee, regulate and accept new entrants into the financial sector."
Sheikh Abdulla also pointed out that blockchain tech is now well-known, globally. He believes it can streamline payments, back-office operations, risk management, and improve record management and transaction reporting.
He revealed that the QCB is focused on exploring various DLT use cases, and the potential impact the technology could have on the country's businesses.
He remarked:
"QCB is exploring the use of blockchain within the existing regulations."
Sponsored Links by DQ Promote