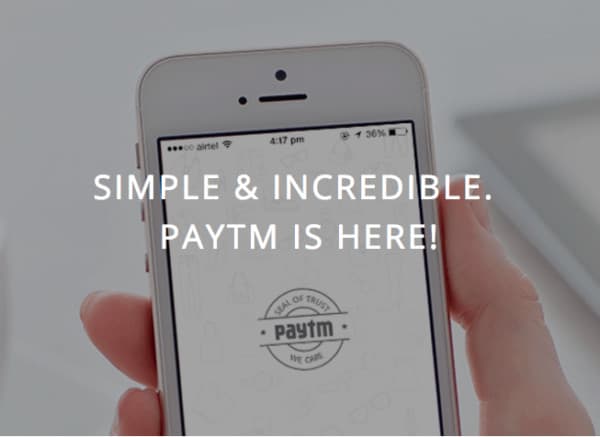 Paytm Payments Bank, a new type of bank, licensed by the Reserve Bank of India (RBI) as a payments service provider, recently revealed that it has surpassed INR 600 Crores (appr. $79.4 million) in fixed deposit (FD) accounts, which have been maintained through a partnership with IndusInd Bank.
The bank made the announcement almost right after reaching the milestone of INR 1,000 Crore total deposits, and 57 million saving accounts opened as of April 2020.
Paytm Payments Bank can accept customer deposits up to Rs. 1 lakh (appr. $1,324) per customer in a wallet, savings or current account. The bank may offer other financial services such as debit cards, online banking and mobile banking.
Satish Kumar Gupta, CEO and managing director at Paytm Payments Bank, stated:
"Our efforts are aligned with our mission of bringing financial inclusion in our country. We believe that wealth management products should be available to all, irrespective of their quantum of wealth."
Paytm Payments Bank claims that it's the only profitable payments banking provider in the country. It has introduced direct benefit transfer (DBT) support for government subsidies. The new service does not charge fees for linking different accounts, in order to receive subsidy payments from the Indian government.

Account holders are able to keep track of the status of their transactions via the company's app.

Established in 2017, Paytm Payments Bank is one of the first profitable businesses launched by billionaire Vijay Shekhar Sharma-backed One 97 Communications. The firm claims that it became profitable last year, having earned INR 19 Crores (appr. $2.5 million) in profits.

The RBI, which regulates India's entire banking system, has issued licenses to 11 payments banks. However, there are only seven such banks that have officially launched services in the country.

Other Indian payments banks include Airtel Payments Bank, Aditya Birla Payments Bank, Fino Payments Bank, India Post Payments Bank, Jio Payments Bank, and NSDL Payments Bank.

Although Paytm Payments Bank appears to be doing well lately, the digital payments division of One 97 Communications, Paytm, has been experiencing challenges.

Last month, the Unified Payments Interface (UPI) transactions dropped to 990 million transactions (valued at INR 151,000 Crores), which is reportedly the lowest since October of last year.

Sponsored Links by DQ Promote