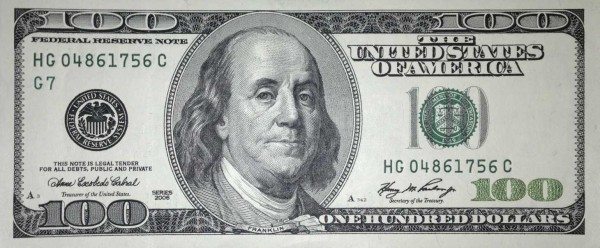 Accel, a platform owned by Fiserv, Inc. (NASDAQ: FISV), a global provider of financial services technology solutions, has decided to temporarily increase the limits on its digital debit payments from $50 to $100.
The limit increase has been made in order to meet some of the challenges created by the COVID-19 crisis.
Fiserv's management confirmed that they've raised PINless transaction (contactless payments) limits to $100 for all US-based transfers. Previously, the limit was $50 for these types of payments.
The PINless or contactless payment limits were announced only a few days before Fiserv reported its Q1 2020 financial results. The company generated $3.77 billion. Its GAPP revenue reportedly surged by 151% year-over-year.
Fiserv reported $1.4 billion in revenue from its recent acquisition of First Data Corporation. The company noted that Frank Bisignano will replace Jeffery Yabuki as the firm's new chief executive.
Bisignano is expected to officially begin serving as the CEO from July 1, 2020, the report stated.
He's notably just the fourth CEO the firm has appointed in its 36 years of operation. Bisignano previously served in senior management roles at First Data, which was acquired by Fiserv in mid-2019.
The newly appointed CEO has also served in upper management positions at the Citi Group, JPMorgan Chase & Co., and Mortgage Banking.
Bisignano stated:
"I look forward to continuing to work closely with Jeff in the coming months in his capacity as Executive Chairman as we work together to deliver on the promise of an even stronger Fiserv."
Daneen Cady, vice president of Accel for Card Services at Fiserv, had noted:
"In the current environment, consumers and merchants are looking for ways they can complete transactions safely and quickly. Raising approval limits for PINless transactions allows people to avoid contact with a PIN device and check out more quickly."
PINless transactions may only be carried out at a physical device and are limited to POS transactions.

The new limits do not apply to Direct Marketing agents working with Accel-enabled solutions. They also exclude gambling transactions and sales involving travel-related agencies.

Automated fuel gas stations are also excluded from taking advantage of the limit increase.

Fiserv is reportedly supporting the Paycheck Protection Program (PPP) which aims to ensure  that small businesses have the funds they need to maintain operations during these challenging times.

Fiserv also offers various risk and compliance solutions that use bank intelligence to streamline account management.

Sponsored Links by DQ Promote