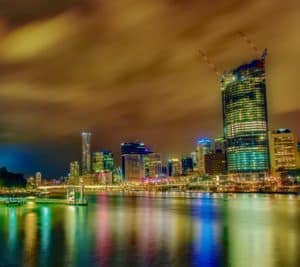 The COVID-19 crisis has significantly reduced the revenue generated by some of the largest banks in Australia. The pandemic may present opportunities to banking challengers such as 86 400 to gain market share.
As the nation's Big Four banks try to deal with a dramatic increase in bad loans and debts, digital bank 86 400 is planning to strategically expand its operations.
The challenger bank has issued around $20 million worth of home loans, which have been offered since December 2019.
Robert Bell, CEO at 86 400, told The New Daily that the neobank aims to have about $2 billion of home loans on its books by the end of next year.
While the real estate sector is experiencing challenges due to the Coronavirus crisis, Bell noted that the bank remains focused on refinancing. It also plans to continue offering its all-digital mortgage applications, which could help the bank achieve its goals.
Bell remarked:
"The reality is the market for loans today is smaller than what it was [before the pandemic], but because we're new, because we're really competitive, because we're digital, we don't see that having a big impact on us."
The digital bank is majority-owned by Cuscal, an established payments processing service. It was awarded a banking license in July of last year.
The company claims that it issues loans with the help of its network of around 2500 mortgage brokers.
Applicants are not required to share their salary statements or rental agreements, in order to complete their loan applications. Instead, the 86 400 team takes a snapshot of transactions made by clients for an entire year across all their bank accounts. The bank also categorizes their expenses and different income sources.
After this step, it performs a desk-based property valuation, and makes an informed decision  based on the data.
Bell explained:
"There's only one document they have to physically sign, and that's because the state governments in most states require one document to be physically signed."
He added that applications are usually processed within 24 hours or one business day.
While sharing details about how the bank's services help customers save money, Bell noted:
"It's really hard to chase the highest savings interest rate, and you might be earning only $2 or $3 extra interest a year … but if you cancel a $15-a-month subscription, that's $150 a year done, so [our bill predictor] is getting a lot of usage."
The bank is currently offering a 1.85% interest rate, which is competitive given the current market conditions.

It claims over 170,000 account holders and deposits totaling around $250 million, since it acquired a banking license last year.

In April 2020, 86 400 secured $34 million in capital, with contributions from Morgan Stanley.

The neobank has raised $90 million (to date).

Sponsored Links by DQ Promote