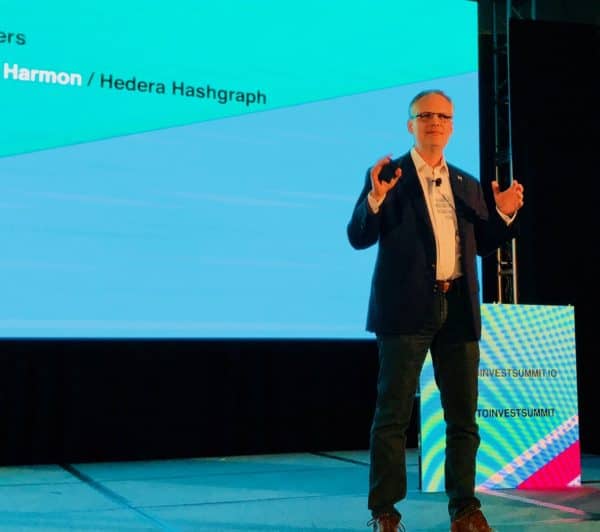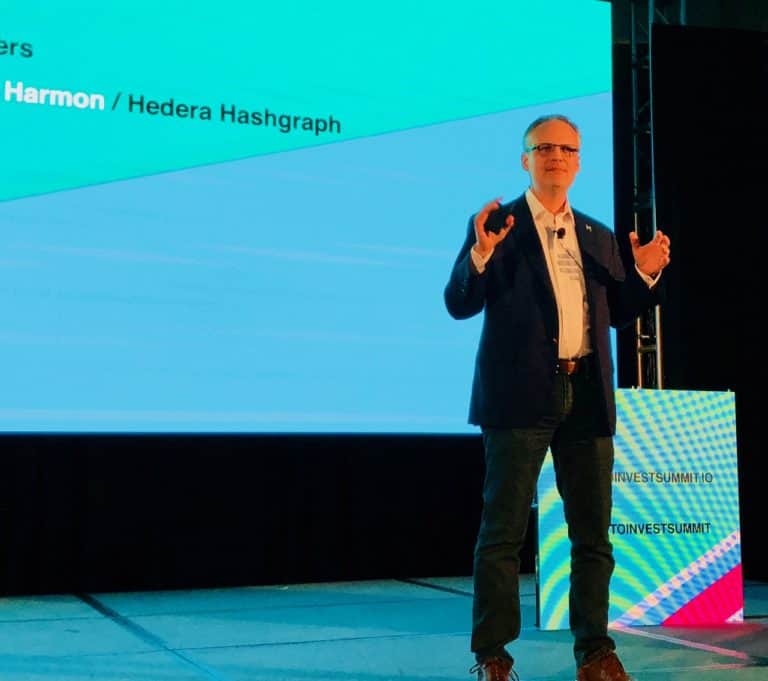 Hedera Hashgraph, a decentralized public network where "anyone can carve out a piece of cyberspace to transact, play, and socialize in a secure, trusted environment," may offer "Consensus-as-a-Service" for blockchains or distributed ledger technology (DLT) networks.
Hedera is a leading provider of enterprise-grade DLT solutions. The consensus as a service offering may provide a hybrid network model to large blockchains.
Mance Harmon, CEO at Hedera, shared details about this new service during the May 14, 2020 Consensus Distributed panel discussion.
Hedera is focused on developing software for enterprises, and it also has a public token called HBAR.
Hedera Hashgraph's consensus mechanism is a hybrid between a locked-in federated consensus and a delegated proof of stake (DPoS) model (used by EOS and Tron, among others). Hedera is overseen by a Governing Council, which consists of a group of established corporations.
Harmon confirmed that each council member has a stake in or owns a portion of Hedera Hashgraph, LLC.
Giant multinational corporations such as Boeing, IBM, Google, and Deutsche Telekom have joined Hedera's Governing Council. University College London recently joined as a representative of the education sector.
Although membership in the council is ultimately decided by the developers of Hedera, each Council member has the same voting rights in the council – 1 vote.
Each council member may also serve in their roles for a maximum of six years.
Members are tasked with operating Hedera Hashgraph nodes, which are run using the Byzantine Fault Tolerant consensus model. The underlying system offers a certain level of "trustlessness" or trust minimization during interactions between different entities.
Hedera says it wants to propose this approach as a potential governance model for other enterprise-grade DLT platforms.
Harmon said that enterprise blockchain development platforms such as R3 and Hyperledger would only have to perform a limited amount of work when managing applications.
He explained:
"The application network is where the business logic is being run, but the consensus is done in Hedera. And there's a big difference there in trust requirements."
He clarified that Hedera's proposed solution is not like a sidechain or a simple private (permissioned) blockchain network. He pointed out that these implementations may have their own consensus models.

Harmon added that the application network computes the changes made to the state of the virtual machine, meanwhile, the consensus nodes store the state and identify any irregularities or discrepancies.

Sponsored Links by DQ Promote