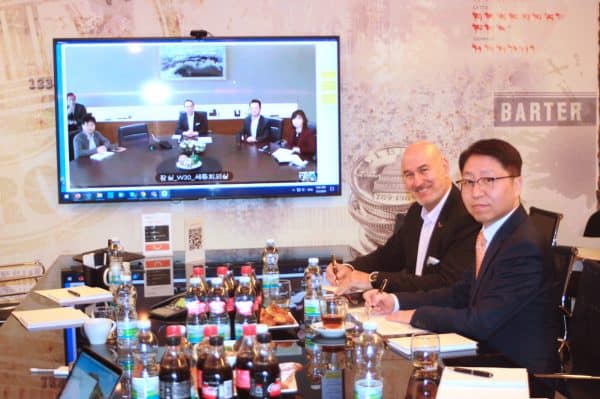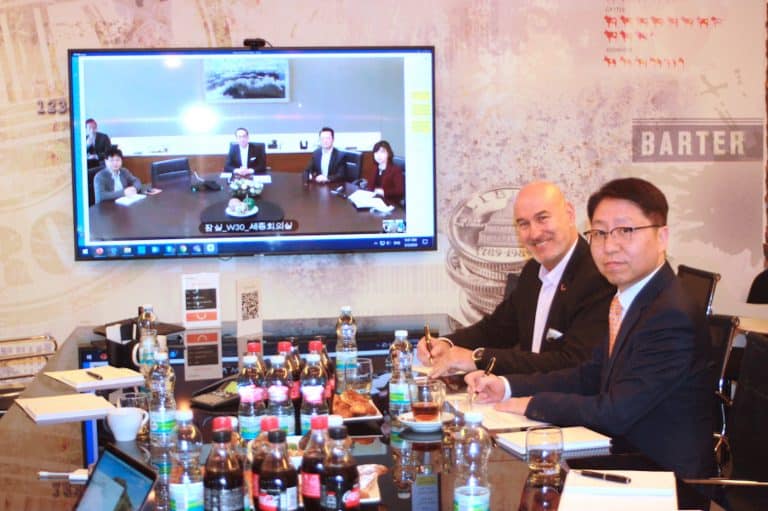 The economic downturn due to the Coronavirus (COVID-19) has led to small businesses re-evaluating their operations and business plans, in order to survive during these challenging times.
Fintech firms and digital banks have been forced to lay off their employees as they try to cut costs and make it through the pandemic. According to Igal Rotem, founder of "licensed merchant acquiring bank" and smart payments provider Credorax, firms should not have to worry about money falling through the cracks, which typically occurs due to excess payments charges, low approval rates, declined payments, and fraudulent financial activity.
At the end of 2019, Credorax partnered with high-profile Fintech Raisin to offer retail deposits to Raisin customers in Germany. This marked the launch of Credorax's first banking products in the region.
In March of this year, Credorax inked an agreement with Samsung SDS Europe (SDSE) to develop and bring to market Credorax's fully automated, distributed ledger-based account reconciliation platform.
Rotem recently shared his views and insights with Crowdfund Insider. He explained how vital a reliable, robust payments partner can be when it comes to protecting bottom lines and letting business owners get back to doing what they do best
---
Crowdfund Insider: What should merchants – B2B and eCommerce – look out for to protect their bottom lines in this critical time?
Igal Rotem: This pandemic and subsequent economic downturn have led to businesses re-evaluating their operations as a means to survive — from reducing headcount to negotiating with suppliers. Worrying about undue costs must be at the forefront of all survival strategies for B2B and eCommerce merchants, but it certainly shouldn't be the most time-consuming.
Some key aspects that all merchants should look out for, regardless of global disruption, are indications of excess payments charges, lower than normal approval rates, declined payments, or fraudulent activity – to name a few.
The trick is to manage the whole gamut of payments processing in an efficient and flexible manner, so that merchants can trust in their ability to adapt as much as possible to changes –including backend payments. A streamlined payments process and reliable partner can go a long way in ensuring conversions and supporting business growth – at a time when businesses need them most.
Crowdfund Insider: How are Fintechs uniquely positioned to step in and support small business merchants?
Igal Rotem: As rates of digital transactions grow and commerce moves increasingly online, fintechs are proving more invaluable than ever. Not only can they help industries adapt through developing new technologies in response to — and in-line with — ever-changing regulations, but they can also work with businesses to implement those solutions successfully.
In the lead up to the launch of PSD2.0 SCA, for example, Credorax launched a new, Smart 3D Secure product suite, a next-generation solution for the incoming regulations. By partnering with a fellow fintech, digital payment expert and leading software company, we were able to solve customer authentication and PSD2 payment issues by utilizing the power of AI, data science, and payment fraud prevention technologies.
Fintechs can also help small businesses address consumer-facing demands. For small businesses, global reach can be a blessing or a curse – it all depends on their payment currency and payment methods acceptance capabilities.
For example, AliPay and WeChat Pay together represent over 90% of payment systems in the Chinese market – so opening up this portal to European or global merchants could bring in a huge amount of new business.
At the end of last year, we announced partnerships with WeChat Pay, Alipay, and UnionPay, making us one of the first acquirers covering all EU jurisdictions to offer these payment methods. Through this partnership, European merchants can offer Chinese tourists the mobile payments methods they use every day at home, which can have a big impact on their revenues.
Crowdfund Insider: What role do payments providers play in protecting merchants against fraudulent payments?
Igal Rotem: As merchants can accept currencies from around the world and offer their customers more than a hundred cards and local payment methods, there is no doubt that online merchants need advanced anti-fraud protection that will bolster their payments flow and reduce fraud. Payments providers can offer merchants 360° monitoring to combat financial crime and prevent fraudulent charges.
By combining merchant acquiring technology and services with advanced machine learning capabilities, PSPs protect their merchants from fraud in real-time, all while offering a smooth experience for the shopper. In fact, the best payment providers can go above and beyond by allowing fraud and compliance teams to share information and eliminate manual checks, thus remaining compliant at lower costs and with fewer resources.
Crowdfund Insider: Aside from fraudulent activity, what other issues should merchants be considering?
Igal Rotem: Many online businesses worldwide are facing this new situation, feeling lost in unfamiliar waters and having to address new critical issues at a time that requires rapid adjustments and flexible solutions.
In addition to meeting hyper demands with supply chain setbacks, merchants must now consider how they can avoid 'force majeure' chargebacks to keep their business afloat, which requires the most up-to-date and reliable source of knowledge to address questions like, 'will card schemes like Visa and Mastercard side with the card holders or with online merchants?'
While no one is immune to the business impact of the coronavirus, if the merchant is unable to pay the chargeback, the acquirer is liable to cover the losses and not the card scheme. So, in terms of chargeback liability, the acquirers are vulnerable and not the card schemes.
However, the coronavirus outbreak could also hurt schemes' revenues because of a sharp decrease in cross-border travel and CP transactions due to social distancing. Additionally, businesses must also consider what rights are given to customers regarding refunds – as proper management can also save them in the long run.
It's important that in unprecedented times like these, acquirers mitigate risks by ensuring suitable diversification of their portfolio and collateral levels. That's why it's crucial that merchants look for payments companies that have a well balanced portfolio split — therefore less vulnerable — and also one that has a good relationship with the card schemes, so they can work with all parties to ensure the best outcomes possible.
Crowdfund Insider: How are payments companies adjusting to coronavirus to protect both their employees and customers?
Igal Rotem: No doubt that ensuring business continuity under the shadow of the coronavirus is crucial for any payments company, especially those focused on eCommerce.
Business continuity and providing excellent service to merchants comes down to a strong HR team, who can manage the well-being of our employees, and to flexible technology that can be adapted quickly to whatever we need.
From the HR perspective, the focus needs to shift away from day-to-day priorities such as interviewing candidates, onboarding new hires and retaining employees, to more relevant tasks, like addressing employee satisfaction and readjusting internal KPIs.
From a tech perspective, redundancy is key. This is critical in a world where going offline for even seconds can have severe impact on your business. Redundancy in the design of your core system also gives your first line of support critical some breathing space while they work on incident response.
Other ways to plan ahead for business continuity include placing data centers in different continents close to major internet backbone hubs to quicken API response times, and keeping monitoring and control systems remote with multiple layers of redundancy – a necessary investment if you are 4,000 kilometers away from your nearest customer-facing server.
Credorax's philosophy, 'uptime-all the time', means that even during a crisis, we are always connected – to each other, our customers, and the product itself. This commitment has driven us to design a robust system that doesn't have a single point of failure and that has built-in redundancies, to ensure technological continuity no matter what.
And equally important, build strong teams of professionals who can join and drive the company forward even in challenging times. We believe connectivity is the key to business continuity, and that's what we're all striving for right now.