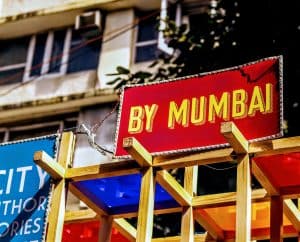 Mumbai-based Home Capital, a Fintech firm focused on supporting housing initiatives for younger people, has acquired seed funding via a round led by the Varanium NextGen Fund.
Shalin Shah, Singapore Angel Network, JITO Incubation and Innovation Foundation, Venture Catalysts, and Venture Gurukool also took part in Home Capital's round.
Home Capital assists home buyers by helping them with their down payments. The company's special program covers up to half or 50% of the home buyers' initial costs, without charging any interest. This amount may be paid back within two years. The Fintech firm hopes that this assistance will make it easier for Indian millennials to own their own property.
Home Capital's founders stated:
"With this capital commitment, we continue to build a strong business foundation in the housing sector to support aspiring homebuyers and remain focussed in bringing a positive impact in the lives of millions of people."
Housing affordability and manageable down payments are among the main concerns among new home buyers in India. These issues are more serious in big cities, because of urbanization and a young workforce that doesn't have a lot of savings. Getting enough money saved up to make down payments for new homes is a major challenge, and it hasn't been effectively addressed by Fintechs in the country.
Home Capital plans to support first time home buyers in Bangalore, Chennai, Mumbai, and Pune Kolkata. The company said that it will be using the funds raised to expand its business operations and scale its technology infrastructure.
Home buyers must pay back their zero-cost or interest-free loans during a 2 year period. They may use this time period to also build equity in homes, the company noted.
Aparajit Bhandarkar, partner at Varanium fund, remarked:
"Home Capital's product aims to address an important challenge for millennial home buyers and the real estate market.  The team has a strong track record of execution both from a technology and business perspective at frugal costs."
Home Capital's management noted that it plans to support India's (estimated) $100 billion housing sector. The market is on track to reach a $500 billion market cap in the next five years.

The Fintech firm revealed that it helped facilitate $125 million worth of housing sales.

Home Capital is also currently testing its new home loan co-lending solution, HomeNxt, which will ensure that housing costs remain affordable.

Sponsored Links by DQ Promote