ZUBR, a digital asset platform to arbitrage using derivatives, has received "in-principle" approval from the Gibraltar Financial Services Commission (GFSC) to be authorized as a Distributed Ledger Technology (DLT) provider. ZUBR targets a more sophisticated user that may use algorithmic trading. ZUBR's client-base is said to include proprietary trading firms and individuals that trade in a wide range of cryptocurrency markets, using arbitrage and other latency-sensitive strategies across multiple trading venues. The company launched in March after completing multiple rounds of testing by Exactpro – the same firm that has tested the London Stock Exchange.
According to the company, the in-principle approval is the beginning of the final stage of the license authorization process. If final authorization is received, ZUBR will be deemed compliant with the nine regulatory principles set out in Gibraltar's DLT regulations
Gibraltar's DLT legislation was first introduced in 2018 and is the world's first purpose-built regulatory framework for businesses using blockchain/DLT.
ZUBR said it will continue to work closely with the GFSC to complete the licensing process.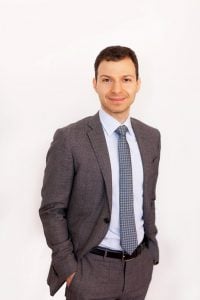 The firm shall be based in Gibraltar, with its infrastructure located in London. ZUBR reports cumulative trading volume, as a self-regulated entity, of close to US $100million since March (outside of Gibraltar).
Ilgar Alekperov, CEO of ZUBR, called the news a great step for his company. Alekperov said the license process will position ZUBR as one of the first regulated digital derivatives exchanges outside of the US.
"Since inception, we have always conducted our business as if we were a traditional financial services offering, but having a licence in a robust European jurisdiction was always the next step," said Alekperov.  "Gibraltar's DLT framework provides us with regulatory certainty when dealing with new asset classes, providing our clients with assurance that ZUBR is the go-to digital assets derivatives exchange."
Sponsored Links by DQ Promote