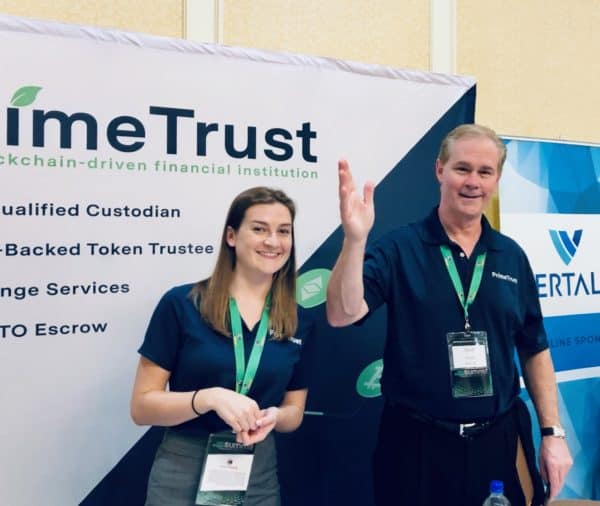 Prime Trust, a custody platform and Fintech that just about every online capital formation platform in the US utilizes, has hired Tom Pageler as President & COO, according to an email distributed by founder and CEO Scott Purcell. Pageler has a long resume of working in interesting Fintech and traditional financial services firms. Purcell reports that prior to joining Prime Trust,  Pageler was CRO/CSO at Neustar, CRO/CISO at Docusign, Exec Director at JPMorgan-Chase, Head of Risk at Visa, and as well as tour of duty as a Special Agent of the US Secret Service in the electronic crimes division.
Simultaneously, Purcell announced the appointment of Kati Vue as VP of Operations. Vue was previously at First American Payment Systems. She has also worked at FIS/Worldpay and Firstbank of Colorado. Vue will lead the "wire room" and payment operations for all fiat and digital rails.
Prime Trust is on a hiring binge with many job openings across many aspects of its operations as it ramps up to handle "unprecedented growth." Purcell said they are seeing growth across all business lines, something they expect to continue in the coming months with the launch of new operations globally, new services, and enhanced technology.
Prime Settlement Network (or PrimeX) is an example of a service that did not exist a year ago. In the first quarter of 2020, PrimeX settled over 600,000 transactions.  PrimeX is expected to experience ongoing growth in both cryptocurrencies as well as the upcoming launch of numerous Alternative Trading Systems (ATS) which will be using PrimeX to settle transactions of private securities and real estate interests.