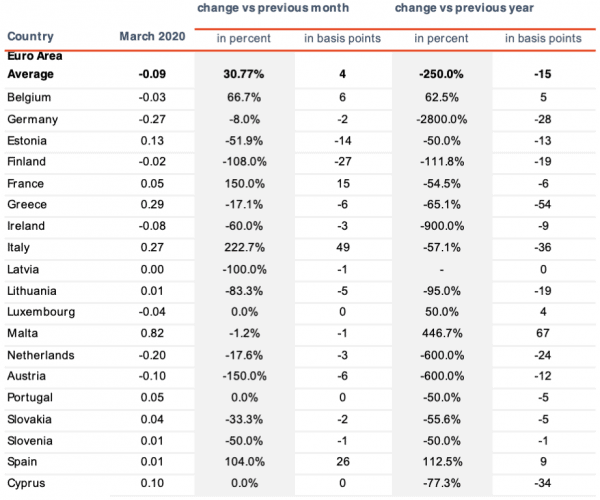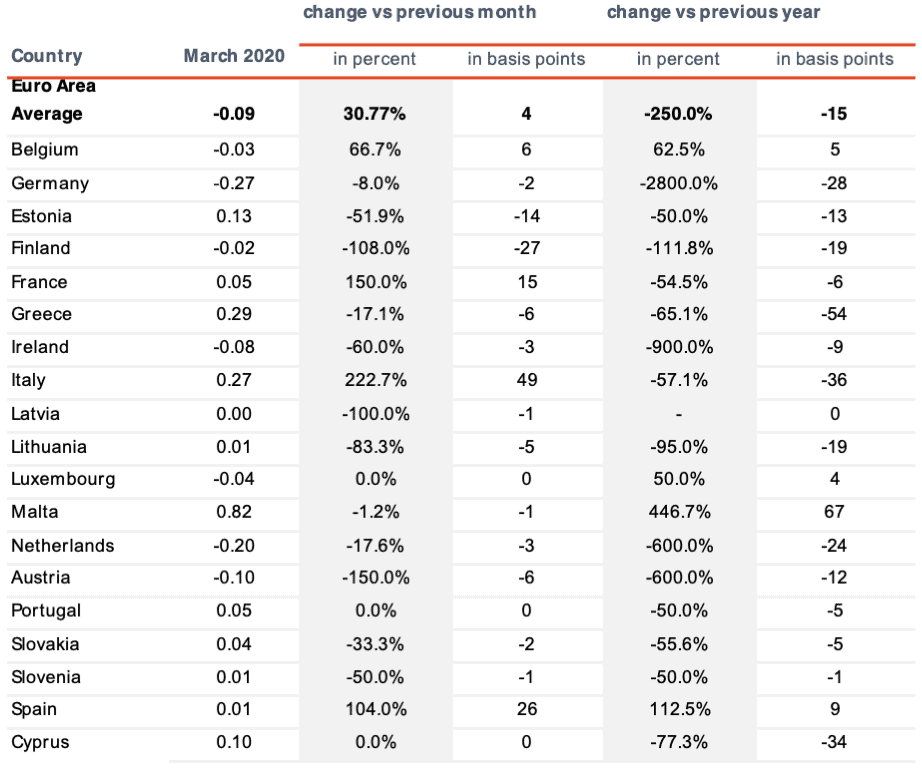 Fintech Raisin has distributed a report on European interest rates. Raisin provides a service that enables consumers to compare and select higher rate return savings accounts.
Raisin notes that the savings rate has risen during the COVID-19 crisis, meanwhile inflation and interest rates are down, as one may anticipate.
Raisin states that retail rates have fallen but corporate rates – long in negative territory for many large EU markets – have begun to rise.
With Germany and France supporting some form of Eurobonds to backstop the Eurozone's hardest hit countries, European economies may have received the boost they need to recover economically from the pandemic.
The Consumer Confidence Index plunged across Europe over the last several months while savings rates went up sharply as consumers cut their spending in light of the Coronavirus induced uncertainty.
The European overall inflation rate has also dropped significantly to 0.1%, the lowest level since the summer of 2016, from 1.4% in January 2020.
The latest European Central Bank (ECB) data on interest rates across Europe indicates a slight decline overall, as the Czech Republic dove -30 basis points from the previous month and Denmark -11 basis points.
Ten European markets did not move more than 1 basis point in either direction, however, including Spain, Portugal, the Netherlands and Ireland. Germany and France both slid -3 basis points.
On the upside  Italy and the UK both bounced as of the ECB's March data, 12 and 8 basis points upward respectively, along with the smaller markets of Latvia (13 basis points up) and Slovenia (11 basis points up).
According to Raisin's more recent data, top rates in both Italy and the UK subsequently sank, likely bringing the average back down.
In general, savings yields are pretty dismal. While alternatives do exist, such as online lenders, many consumers prefer the safety of a traditional savings account.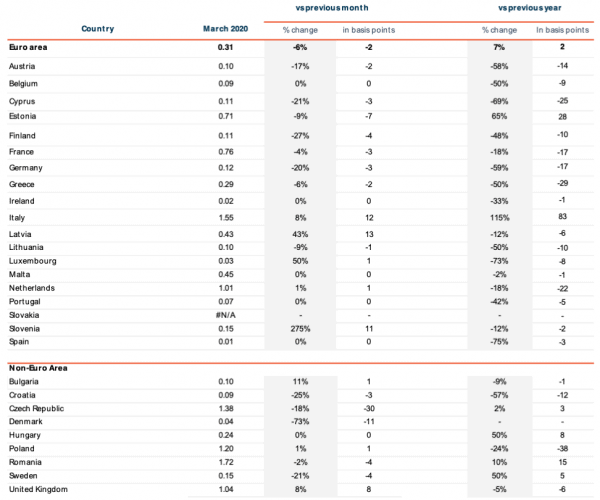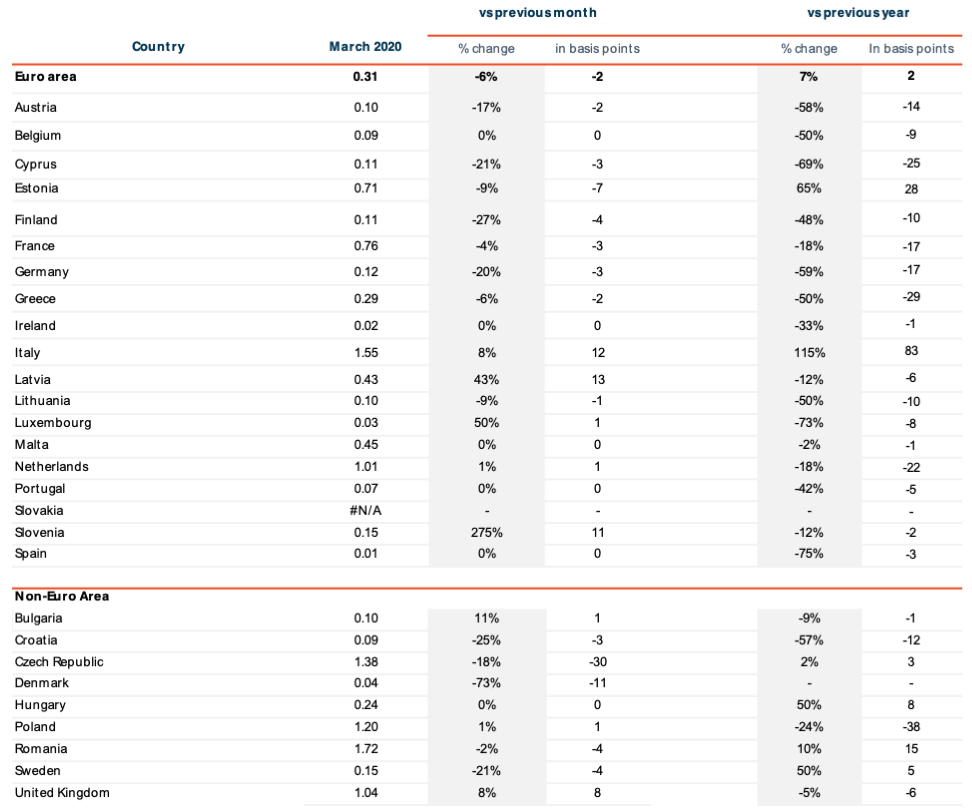 Sponsored Links by DQ Promote