PayPal (NASDAQ: PYPL) announced on Thursday it has made a $530 million commitment to support Black and minority-owned businesses and communities in the U.S., especially those hardest hit by the pandemic, to help address economic inequality. PayPal reported as part of its investment, it is bolstering its internal programs to further increase diversity, equity, and inclusion within the PayPal community.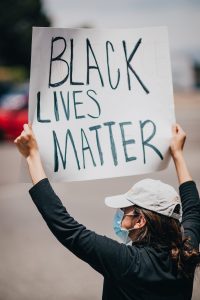 The commitment includes short-term, medium-term, and long-term investments in the community:
$10 million

fund for empowerment grants to Black-owned businesses impacted by COVID-19 or civil unrest. These grants will provide direct support to business owners to cover expenses related to stabilizing and reopening their businesses.

$5 million

fund for program grants and employee matching gifts for PayPal's nonprofit community partners that are working to strengthen Black business owners by providing them with microloans, technical assistance, information, mentoring, and access to digital solutions to speed their recovery from the impact of the pandemic.

$500 million

commitment to create an economic opportunity fund to support and strengthen Black and underrepresented minority businesses and communities over the long term, and designed to help drive financial health, access, and generational wealth creation.
PayPal is also committing $15 million to strengthen its internal diversity and inclusion programs to foster greater awareness, build equity, and support recruiting, hiring, and career advancement of Black and minority employees. PayPal previously announced the company was donating $500,000 to organizations doing meaningful work to build toward racial equality, healing and reconciliation, including the Chicago Urban League, Leadership Conference on Civil and Human Rights, Minneapolis African American Leadership Forum, NAACP Legal Defense Fund, National Urban League, Repairers of the Breach and The Empowerment Network.

Sponsored