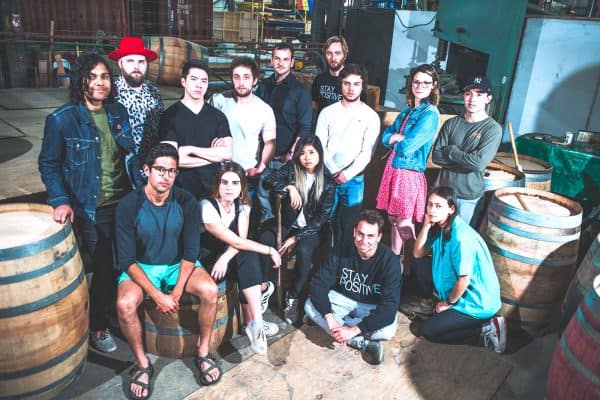 There have been multiple anecdotal reports that online capital formation is booming even though many economies remain in lockdown and COVID-19 continues to plague the world. In an unexpected twist of fate, investment crowdfunding platforms appear to be benefiting from a boost in investment interest alongside early stage firms in need of growth capital. This phenomenon is not just in the US as several UK platforms have reported strong numbers in the past few months.
In the US, Wefunder claims the title as the largest "Reg CF" platform. Under Reg CF, issuers may raise up to $1.07 million, and thus it is the smallest of the three different crowdfunding exemptions. Pending changes to Reg CF by the SEC have the potential to boost platform operations dramatically.
In a recent blog post, Wefunder reported that Q1 2020 was their best ever in every growth metric.  Wefunder had the most investments, new investors, and dollars invested ever.  March of this year was Wefunder's best ever too. At this time, the stock market was crashing and unemployment was rocketing higher driven by COVID-19.
Recently, Crowdfund Insider contacted Wefunder's Director of Fundraising, Jonny Price for perspective on Wefunder's growth and expectations for the coming months. Our discussion is shared below.
---
We have received multiple reports that platforms facilitating online capital formation are performing quite well, even above expectations, during the COVID-19 crisis. How is Wefunder doing?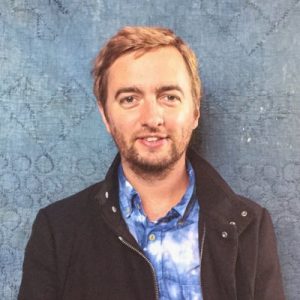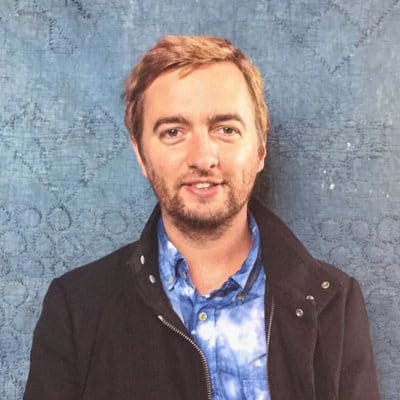 Jonny Price: Yes, Wefunder has seen significant growth over the last few months.
March, April, and May 2020 have been our three biggest ever months (+50% on the previous quarter, which was +60% on the preceding quarter), and in April we passed $2M in investment volume in a week for the first time.
We have also seen a surge in applications from founders looking to raise capital (3x growth vs. before the crisis).
Wefunder has incorporated at least one program to help support Coronavirus impacted businesses. Please explain what Wefunder is offering.
Jonny Price: We launched a virtual accelerator program to catalyze startups tackling Coronavirus, either directly (e.g. ventilators, vaccines, etc.), or indirectly (e.g. remote education, senior assistance, etc.).
We received thousands of applications and selected 11 startups to invest in, which are now going through the program. We also launched an emergency loan for main street businesses whose cashflows were affected by the crisis.
What sectors of business are seeking capital right now? Is it sector-specific? Seed funding? Or later stage rounds? What type of securities are issuers offering?
Jonny Price: Wefunder covers all sectors – from software, to Biotech, to restaurants, to soccer clubs!
Our average raise is $350,000 so generally, we are focused on earlier rounds. Currently, the legal maximum that a startup can raise through Regulation Crowdfunding is $1.07M, but the SEC is considering lifting that to $5M.
Through Regulation A [Reg A+], startups can raise up to $50M, and Legion M has now raised $10M through the Wefunder platform. But the majority of companies we work with are earlier-stage. 85% of our investment volume is equity — either priced rounds, convertible notes, or SAFEs typically.
With 15% of investment volume being debt – either a standard loan with a fixed APR and term, or a revenue share based loan product.
A typical Wefunder raise would be a startup looking to raise $500K on a convertible note with a $3M valuation cap and a 20% discount.
I believe that Wefunder is the largest Reg CF platform. Are you offering other exemptions beyond CF?
Jonny Price: Yes, we are the largest Reg CF platform, but we also offer Regulation D 506(c) and Regulation A.
What about digital asset offerings. Is this something Wefunder is considering?
Jonny Price: We can technically facilitate token offerings, but we have not conducted any such offerings to-date, and are not focused on such offerings from a strategy perspective.
The SEC is looking to update the exempt offering ecosystem. Beyond raising the funding limit for Reg CF, what are other key issues for your platform?
Jonny Price: You can read our CEO Nick Tommarello's full comment letter to the SEC here. (I would highly recommend you read it — there is some great stuff in there).
For example, we believe that the SEC should not prohibit SAFE contracts. Given that most of the best Silicon Valley startups use SAFEs for their early financing rounds, we worry that preventing Reg CF issuers from utilizing SAFEs would cause retail investors to lose access to the most promising early-stage startups.
What are your thoughts on providing additional incentives for investors backing early-stage firms such as tax credits or eliminated capital gains on any successes?
Jonny Price: One purpose of taxation policy should be to nudge people's behavior in a direction that benefits society as a whole (e.g. tax breaks for investing in Opportunity Zones, tax breaks for donating to 501(c)(3) non-profits, etc.). At Wefunder, we believe that it would be good for America if more startups were able to take their shot.
Rates of entrepreneurial activity have been on the decline for decades, and we believe that there would be positive social externalities, on many dimensions, from reversing that trend. We believe that making early-stage capital more available would help to accelerate entrepreneurial activity, and so hence we would be in favor of a tax incentive for investors to invest in startups.
Any thoughts on how the early stage ecosystem will emerge from the pandemic once most of the danger has moved on?
Jonny Price: We're biased here obviously(!), but we expect investment crowdfunding to grow significantly over the coming years.
As the regulations are improved (e.g. $5M annual cap vs. $1.07M), as our investor base grows (and so the best startups can more easily raise $5M in capital quickly), as our product infrastructure improves, as there are more success stories and successful exits, and as the ecosystem (e.g. VCs, lawyers, accelerators, etc.) becomes more familiar with, and confident in, Regulation Crowdfunding, we see a bright future for founders and investors.