Workforce Operational Solution Provider Quhuo Files for U.S. IPO
On June 4th, Quhuo, a workforce operational solution provider for China's consumer service industry, filed for an IPO on the U.S. stock market.
According to the F-1 prospectus document, Quhuo plans to be listed on the Nasdaq under the symbol of "QH", with an expectation of raising US$ 35 million.
Roth Capital Partners, Valuable Capital, and Tiger Brokers will be the joint bookrunners of the deal.
Founded in 2012, Quhuo has a geographic footprint covering over 70 cities, and manages approximately 800,000 average daily orders. With over 100,000 registered workers on its platform, Quhuo provides services for consumer service companies and their end consumers. As of December 31, 2019, Quhuo has reached cooperation with several food-delivery and ride-sharing companies, including Meituan, Ele.me, KFC, Mobike, and Didi. (Source: Hexun)
Xiaomi's Airstar Bank Announces the Official Launch of Operation in Hong Kong
On June 11th, challenger bank Airstar Bank announced the official launch of operations in Hong Kong. The company was jointly established by Chinese tech giant Xiaomi and financial services conglomerate AMTD, and is one of the eight virtual banks that obtained a license from the Hong Kong Monetary Authority in 2019.
Customers who successfully open a savings deposit account during the launch can enjoy an interest rate protection of 3.6% p.a. (for the first HKD20,000 deposits) until 10 June 2021. (Source: mpaypass)
CSRC Establishes a New Regtech Department
The China Securities Regulatory Commission (CSRC) has recently updated its official website and a new "Regtech Department" has been added to its "Organizational Structure".
The newly established department will be led by Yao Qian who was the former head of the PBC Digital Currency Research Institute. The move came after CSRC issued the "Regtech General Establishment Plan" at the end of August 2018. (Source: Securities Daily)
The People's Bank of China Releases Statistics of the Payments Business in the First Quarter of 2020
On June 9th, the People's Bank of China (PBC) released the statistics on payments business in the first quarter of 2020.
Due to the impact of COVID-19, the growth of bank accounts slowed down, the volume of non-cash payment business decreased slightly, and the volume of mobile payment business kept growing.
In the first quarter, banks in China handled a total of 45.838 billion electronic payment transactions worth of 602.66 trillion yuan. Among them, the volume of online payment and mobile payment reached 17.683 billion and 22.503 billion, with an increase of 8.58% and 14.29% year-on-year. (Source: PBC)
---
The above is a weekly synopsis of the biggest stories on Fintech in China provided by WeiyangX, part of Tsinghua University, in partnership with Crowdfund Insider.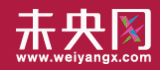 WeiyangX is the most influential website focusing on Fintech in China. The site covers the latest news, industry data analysis, business practices, and in-depth Fintech cases in Fintech. WeiyangX is incubated by Fintech Lab. Founded by Tsinghua University's People's Bank of China (PBC) School of Finance in 2012, the Fintech Lab is the first and leading research entity dedicated to leading best practices, promoting interdisciplinary innovation, and encouraging entrepreneurship in the field of fintech through scientific research and innovative project incubation.