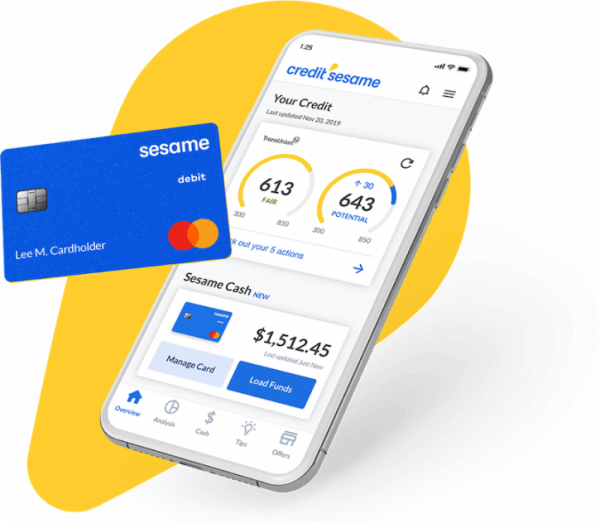 Credit Sesame, a personalized credit service and financial wellness company, announced on Tuesday it has completed its acquisition of Canadian challenger bank STACK. According to Credit Sesame, the acquisition marks the beginning of the company's international expansion.
Credit Sesame and STACK began a partnership in late 2019 to create Sesame Cash, a new kind of no-fee digital banking service that helps consumers grow their cash and credit together in one place. Credit Sesame revealed it began rolling out Sesame Cash to a limited number of existing customers in March and, after two months of a successful pilot, opened up general availability in mid-May.
"More than 200,000 customers have signed up for Sesame Cash in less than a month, and the demand continues to surge with thousands of new accounts per day, putting Credit Sesame among the fastest growing digital banking service providers in the U.S. Credit Sesame has more than 15 million members, and 62 percent have expressed interest in Sesame Cash for better cash and credit management."
Speaking about the acquisition, Adrian Nazari, CEO and Founder of Credit Sesame, stated that together with STACK, Credit Sesame is combining the power of "smart banking" and AI-driven credit management to create a new kind of personal finance. This acquisition is the first step toward Credit Sesame's international business expansion plans.
Credit Sesame further reported that all STACK employees have been integrated into the company's team, including former CEO Miro Pavletic (now General Manager, Canadian & International Business), former COO Nicolas Dinh (now General Manager, Digital Banking Business), and former CPO Ranjit Sarai (now Vice President, Digital Banking Products). Canada-based employees will continue to work out of the existing STACK offices in Toronto. Pavletic added:
"Credit Sesame and STACK share the belief that technology can help democratize access to smarter services and stronger support to help consumers achieve financial wellness. We're excited to join the Credit Sesame team to help consumers in the U.S. and Canada keep as much of their money in their pockets as possible, help them grow their credit, and give them access to the right credit products at the right time."
Sponsored Links by DQ Promote