Chinese Ministry of Finance Issues Anti-Coronavirus Special Sovereign Bonds
On June 16th, the Ministry of Finance of the People's Republic of China issued a total of 70 billion yuan anti-coronavirus special sovereign bonds.
According to the press release:
The bonds are 10-year fixed-rate interest-bearing bonds with a total face value of 70 billion yuan in competitive bidding;

The interest is paid on a semi-annual basis (on June 24 and December 24 every year). The principal and the final interest is paid on June 24, 2030;

Bidding will begin on June 23

rd

, interest calculation on June 24

th

, and trading June 30

th. (Source: people.cn)
Shanghai Starts Fintech Sandbox Case Collection
On June 17th, the Shanghai Municipal Financial Regulatory Bureau released the "Announcement on the Collection of Pilot Innovation Application Projects of Shanghai Fintech Innovation Supervision".
The document calls for the input of innovative solutions of financial services from financial institutions and technology companies, focusing on areas of big data, Distributed Ledger Technology (DLT), blockchain and other technologies. (Source: The Paper)
Credit Reporting Service Provider VZOOM CREDITECH Plans to be Listed on the STAR Market
According to informed sources, China's leading SME credit reporting services provider VZOOM CREDITECH is planning to be listed on the STAR Market as soon as this July.
Founded in September 2014, VZOOM CREDITECH is a technology-based credit startup headquartered in Shenzhen. As of the end of 2019, VZOOM CREDITECH had completed four rounds of strategic financing with a post-investment valuation of 2.5 billion yuan. Shareholders include Ant Financial, Industrial Bank, Haitong Securities, Cinda Sinorock, Chinalin Securities, Goldstone Investment, IDG Capital, etc. VZOOM CREDITECH has more than 230 cooperative financial institutions, serving more than 9.6 million small and medium-sized enterprises.(Source: xinliucaijing)
Financial Data Security Classification Guide is Coming Soon
Recently, China Standardization Technology Committee issued a notice, announcing that the "Financial Data Security-Guides of Data Security Classification" will be coming soon. The "Guide" shows that the possible impact of data security after being destroyed is an important basis for determining the level of data security, which mainly considers two factors-the affected object and the degree of impact. Affected objects refer to those affected after the data security of financial institutions is destroyed, including national security, public rights, personal privacy, and legal rights of enterprises. The degree of impact refers to the magnitude of the impact of the financial industry's data security after being broken. (Source: mpaypass)
---
The above is a weekly synopsis of the biggest stories on Fintech in China provided by WeiyangX, part of Tsinghua University, in partnership with Crowdfund Insider.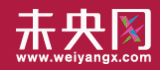 WeiyangX is the most influential website focusing on Fintech in China. The site covers the latest news, industry data analysis, business practices, and in-depth Fintech cases in Fintech. WeiyangX is incubated by Fintech Lab. Founded by Tsinghua University's People's Bank of China (PBC) School of Finance in 2012, the Fintech Lab is the first and leading research entity dedicated to leading best practices, promoting interdisciplinary innovation, and encouraging entrepreneurship in the field of fintech through scientific research and innovative project incubation.

Sponsored Links by DQ Promote