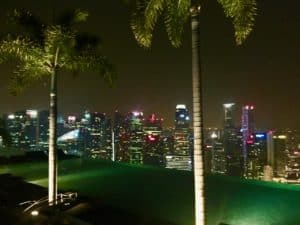 GREAT Eastern (Life Assurance), the largest life insurance company in Singapore and Malaysia, will be investing $70 million into Axiata Digital's financial services business, in order to take part in the company's Fintech-focused plans, according to Khor Hock Seng, group CEO at Great Eastern.
The investment will reportedly be made through a newly launched holding company, called Boost Holdings.
As mentioned in the announcement, Boost Holdings is a wholly-owned subsidiary of Axiata Digital, which is the digital services division of the Axiata Group, a major telecommunications group in Malaysia.
After finalizing the investment, Great Eastern will have a 21.875% stake in Boost Holdings. As noted in the release, Axiata Digital Services will be holding the remaining stake in the company.
Malaysia-based Boost offers a digital wallet and lifestyle app which has more than 7.5 million users and around 170,000 merchant touchpoints.
The investment will reportedly be used to finance Axiata Digital's new digital financial services business in Malaysia (and in Asia in general). The expansion includes Boost Holdings' plans to support and develop its merchants network while onboarding more customers. The funds will also be used to improve Aspirasi's credit-scoring technology. Aspirasi is an online micro-financing and micro-insurance provider.
Axiata Digital's management says it's expecting a significant increase in the demand for digital financial services, due to COVID-19.
Customers and merchants are now expecting improved protection measures when making purchases online. They're also looking for more economical and flexible financing plans.
Khor remarked:
"Axiata's focus on providing financial services for the under-served, unbanked and under-insured customer segment also resonates with our business strategy."
Kohor added:
"By leveraging Axiata's network and digital capabilities and partnering with them, we want to grow our reach into new customer segments to provide for their financial needs and ultimately improve their lives. We are excited to have the opportunity to strengthen our collaboration to deliver more value to its growing customer base by providing our protection and insurance solutions for better financial security and peace of mind."
Axiata Digital's financial services business will include Boost Indonesia and Trust Axiata Digital , a joint project with a bank in Bangladesh. The company's financial services will also be launched in other Asian markets.

In February 2020, Malaysia-based Axiata Group had been holding discussions with around 11 different potential business partners in order to acquire a digital banking license in the Asian nation.

Sponsored