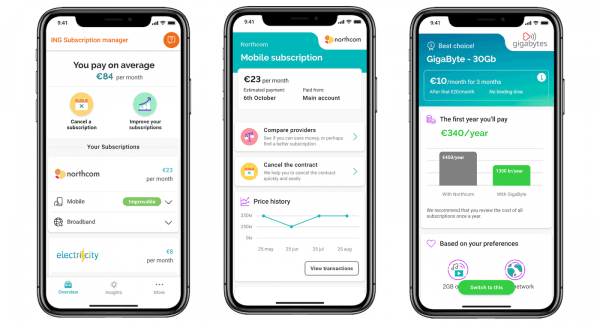 While we have seen other subscription management services, this is the first we have seen from a traditional bank. ING Belgium is partnering with Minna Technologies on the service that will allow the bank's customers utilize the service all while remaining on the ING application.
The new subscription management service provides the bank's customers with an overview of all active subscriptions. The service allows customers to cancel existing subscriptions,
as well as facilitating a switch to better alternatives.
Minna Technologies' was a participant in ING Labs Brussels program 2019, the former Fintech Village, where the two companies successfully completed a
proof of concept (POC) that demonstrated the value of subscription management in the Benelux region, according to a release.
Olivier Guillaumond, Global Head of ING Labs & Fintech's, commented on the service:
"We are delighted to announce the collaboration with Minna Technologies. This is a clear example of impactful Fintech partnerships that we aim to scale within ING. It will offer a differentiating experience to our customers allowing them to have a better insight into their subscriptions and save millions of euros via cancellation and fully automated switching services. This partnership is yet another great outcome for ING Labs Brussels. ING Labs Brussels is a special purpose vehicle concentrating on validating proof of concepts with mature fintech's to bring maximum value for our clients so they can stay a step ahead in their lives. It covers all value spaces primarily for Belgium and the Netherlands with the potential to expand to other countries".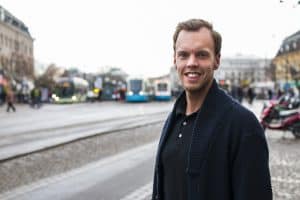 Joakim Sjöblom, CEO, Minna Technologies, said they are beyond excited to partner with such a forward-leaning bank as ING:
"We have been very impressed by their innovation speed, and look forward to delivering new values to their digital banking customers. Given ING's multinational presence, we have a great opportunity to help millions of customers in these uncertain times".
ING Belgium currently claims over 1.8 million digital bank customers in the country.

Sponsored Links by DQ Promote