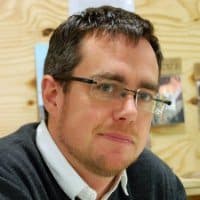 Bruce Davis, the co-founder and joint MD at Abundance (previously Abundance Generation), a UK-based online investment platform which aims to offer "ethical" and "socially beneficial" investments that contribute to a green economy, is reportedly supporting the IMF's argument that the UK government must focus on a green recovery.
While backing the International Monetary Fund's latest position, Davis has said that crowdfunding platforms could potentially provide the best solution to the problem.
Gita Gopinath, economic counselor at the IMF, reportedly told the House of Commons Treasury committee that the UK government should seriously look into spending on low carbon emission, green projects. This should help provide new jobs and support the nation's economic recovery plan as it struggles to cope with the COVID-19 outbreak.
As first reported by Peer2Peer Finance News, Davis said that the IMF is giving a call to action to accelerate investment through green projects.
He revealed:
"Studies from London School of Economics and others have identified investment in green projects to be the most effective form of stimulus for economic recovery post Covid-19."
He added that it's important that there's green investment in UK-based companies, as they aim to support the nation's economy during these challenging times. He also noted that crowdfunding platforms offer "one of the most efficient ways to deliver money to businesses."
Davis believes that crowdfunding can "definitely meet the challenges of delivering and supporting the stimulus into the economy."
UK Prime Minister Boris Johnson (who had become ill earlier this year due to COVID-19 but made a recovery) recently emphasized that the country needs to adopt a "build, build, build" approach to economic recovery.
The nation's government aims to contribute £5 billion towards various projects, which includes developing and maintaining key infrastructure such as roads, bridges, hospitals and public schools.
Green investment projects were reportedly not part of the prime minister's plans. However, Chancellor Rishi Sunak will be announcing a new small budget this month. It's expected that the Chancellor's budget will prioritize green recovery initiatives.
Davis noted that the UK government should follow the IMF's green investment recommendations.
Davis remarked:
"I hope the government will recognise that not only is it an opportunity to back innovative new technologies such as tidal or carbon capture, it's also an opportunity to invest in the basics such as energy efficiency which have the potential to deliver a job intensive recovery."
He claims that crowdfunding can take the lead on these projects. He revealed that there's a lot of demand and interest from investors for green investment intiatives.

Most of the people in the UK are supportive of green projects, Davis said. He also pointed out that the IMF has been backing these projects for a long time, and now "it's time for the government to get behind it and we hope they will."

In November 2019, the mission-driven investment platform Abundance began offering its "greenest ever social and affordable housing investment." Liverpool Community Homes PLC began raising up to £6,850,000 to finance two green and sustainable developments.

Sponsored Links by DQ Promote