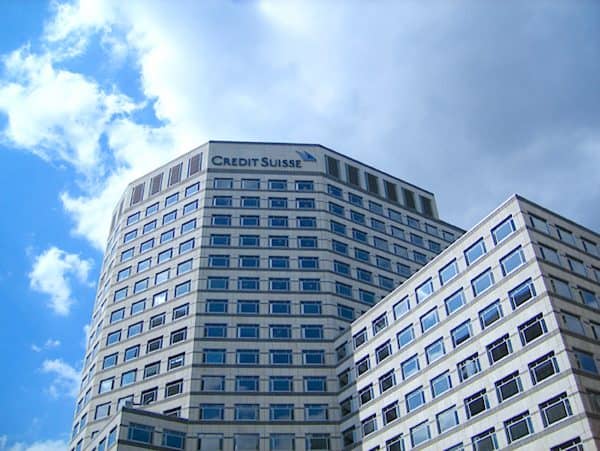 Credit Suisse announced on Monday it is expanding its mobile payment options for credit card clients by offering Google Pay. Credit Suisse reported that from mid-August 2020, credit card clients in Switzerland will be able to use Google Pay in addition to existing mobile payment options.
"Credit Suisse will offer Google Pay to its private clients with a Mastercard or Visa credit card issued by Swisscard. Since Google Pay was launched in the Swiss market in April 2019, it has been available for use with Credit Suisse prepaid cards issued by Swiss Bankers. This makes Credit Suisse one of the first Swiss banks to offer the widest possible range of mobile payment options."
Credit Suisse also revealed a record growth in mobile payments, accelerated by the COVID-19 pandemic. The company noted that over the past 12 months, probation of contactless card payments in Switzerland has more than doubled, while cash withdrawals from ATMs have notably declined.
"This proportion of contactless card payments is likely to continue rising sharply compared to cash payments, not least because of the pandemic. Since the outbreak of COVID-19, growing numbers of consumers have switched to making contactless payments. Easy, swift, and secure payments by smartphone or smartwatch eliminate the need for physical contact with cash, cards, and payment terminals."
Speaking about the addition of Google Pay, Anke Bridge Haux, Head of Digitalization and Products at Credit Suisse Switzerland, stated:
"We are seeing a change in needs relating to private payment transactions. People want the greatest possible flexibility when choosing their preferred method of payment. Our clients want to decide individually which method they use, and when and where they use it. We are now providing them with another popular alternative in the form of Google Pay."
Credit Suisse then added an Android smartphone (Android version 5.0 or higher) with near-field communication (NFC) capabilities is required to use Google Pay online, in apps, or in stores and restaurants.

Sponsored Links by DQ Promote