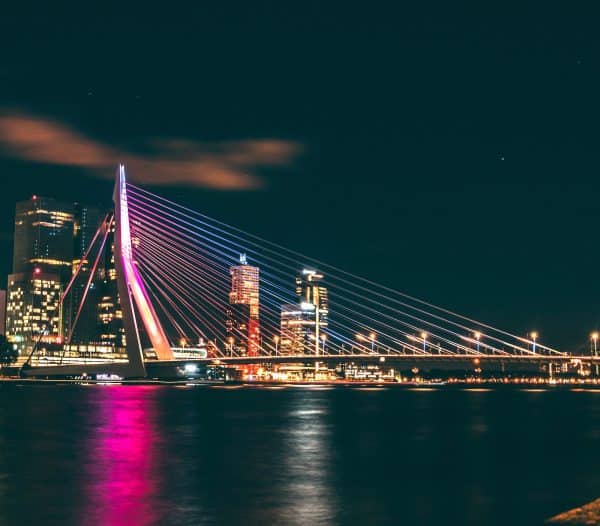 The Port of Rotterdam in the Netherlands has introduced a blockchain or distributed ledger tech (DLT) -enabled pilot with some of the largest shipping companies in the world. The pilot aims to enhance the overall efficiency and safety of millions of containers that are unloaded at the port each year.
The new DLT-based application, called Secure Container Release, will replace the requirement of entering a PIN code with a digital signal. The PIN code system needs manual processing which can cause delays in processing and is more prone to errors. The digital solution could significantly reduce the potential for fraud and could make the container handling process a lot safer.
Shipping companies that will take part in the port's three-month pilot include CMA-CGM, Hapag-Lloyd, MSC, ONE-Line, Hutchison Ports ECT Rotterdam, Rotterdam Fruit Wharf, Milestone Fresh, VTO, and Portmade. These companies will team up with application developer T-Mining in order to test out the digital solution that could replace the existing system which relies on manual processes.
Emile Hoogsteden, Director of Commerce of the Port of Rotterdam Authority, stated:
"During this project, the different participants will be using a blockchain application that enables them to safely and efficiently organize the release procedure followed by the various parties in the chain."
The new system will represent the pick-up rights or permits for importing containers with a DLT-based digital token instead of using a PIN code.

The virtual token is like a baton that may be exchanged between different parties that are involved in the container handling process. Blockchain-based systems aim to prevent authorization issued by shipping firms from being tampered with or stolen.

The terminal operator would be able to check whether they've released the containers to authorized drivers by using the DLT-enabled system. The digital solution will ensure that user data is protected and that only authorized entities are able to view sensitive information.

Sponsored