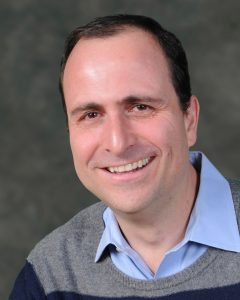 Digital asset financial service firm BlockFi has appointed a new General Counsel, according to a company release. BlockFi has hired Jonathan Mayers as BlockFi GC. Mayers was previously at  Renaissance Technologies.
BlockFi notes that it continues to build an executive branch staffed by legacy financial services talent. The goal is to keep the firm at the "forefront of regulatory standards in the space as benchmark mandates and crypto regulatory governance continues to develop."
Mayers is said to bring decades of experience in legal compliance from traditional financial leaders such as Renaissance Technologies, Deutsche Bank, and Barclay's, as well as time spent the law firm of Davis Polk & Wardwell. In his role at BlockFi, Mayers will guide the legal and compliance framework for the firm. Mayers will simultaneously lead BlockFi as an active participant in ongoing regulatory conversations as the crypto regulatory landscape continues to evolve.
Mayers issued the following statement regarding his new role:
"Crypto is a financial markets efficiency game changer, making flow of capital easy, cheap and safe for investors across the globe in both retail and institutional settings. However, in order to fully reap these benefits, we need to expertly navigate the ever evolving global legal and regulatory compliance environment. BlockFi has already shown it's leading the charge in these efforts, and I'm looking forward to bringing my background in traditional financial compliance to help us continue to navigate this emerging regulatory landscape."
Zac Prince, CEO and founder of BlockFi, said they pride themselves a to the depth of talent:
"… nowhere is this more important than in our approach to regulation and compliance," said Prince. "As the space continues to mature, we'll need a firm regulatory structure more analogous to that of traditional finance to ensure capital can move through the crypto ecosystem safely and ethically. BlockFi continues to champion the importance of compliance and Jonathan brings a trove of experience from some of the most recognized names in finance to help us continue to do so."
BlockFi offers clients crypto-based interest accounts generating up to an 8.6% annual percentage yield on Bitcoin, Ether, and stablecoins; crypto-backed loans allowing clients to access liquidity up to 50% of an asset's value in USD; and zero-fee trading. BlockFi currently manages more than $1 billion in assets on the platform, reporting a 0% loss rate across its entire loan portfolio since the company began lending in January 2018. BlockFi says it is on track to generate over $50 million in revenue this year.

Sponsored Links by DQ Promote