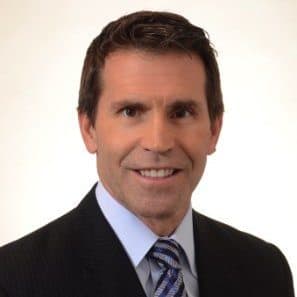 David Rutter, founder at LedgerEdge, a trading venue for the US Treasuries market, and R3, a blockchain and DLT infrastructure company, is reportedly planning to address some of the major challenges in the corporate bond market with the launch of LedgerEdge, a new trading platform.
LedgerEdge will leverage AI, distributed ledger tech (DLT), and secure enclave computing in order to provide better liquidity options. The platform will use the latest technologies to enable improved price discovery and enhance trades while preventing data leakage.
The corporate bond market has been relatively slow to adopt digital technologies. It continues to lag behind other asset classes when it comes to effectively using technology to improve routine processes. Only 30% of the $59 billion in daily trades conducted in the corporate bond market are executed electronically.
Rutter remarked:
"The secondary market for corporate bonds is growing and is ripe for an evolution, but existing platforms are not fit for purpose. Data is monetized by platforms and it is leaked across fragmented, opaque markets, decreasing execution quality. Working with the industry, we will build a platform that solves the challenges of locating and promoting liquidity and data ownership once and for all."
LedgerEdge said it would employ the collaborative approach used by R3 when developing an ecosystem of market participants, who will work cooperatively to implement a functioning platform.

Rutter says he'll be working with a team of experienced professionals who will focus on developing the DLT-enabled solution. David Nicol from IBM/R3 will serve as the company's chief executive; Ian Chicken from BrokerTec/ICAP has been appointed COO; and Bob Bose from Santander/NYSE Euronext will serve as CTO. Rutter will continue to serve in his current tole as CEO of R3.

LedgerEdge will reportedly be licensed as a multilateral trading facility (MTF) in the United Kingdom along with relevant licenses in the US.

Sponsored Links by DQ Promote