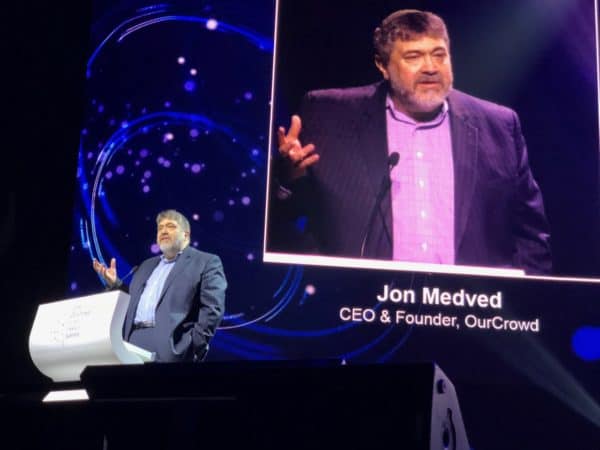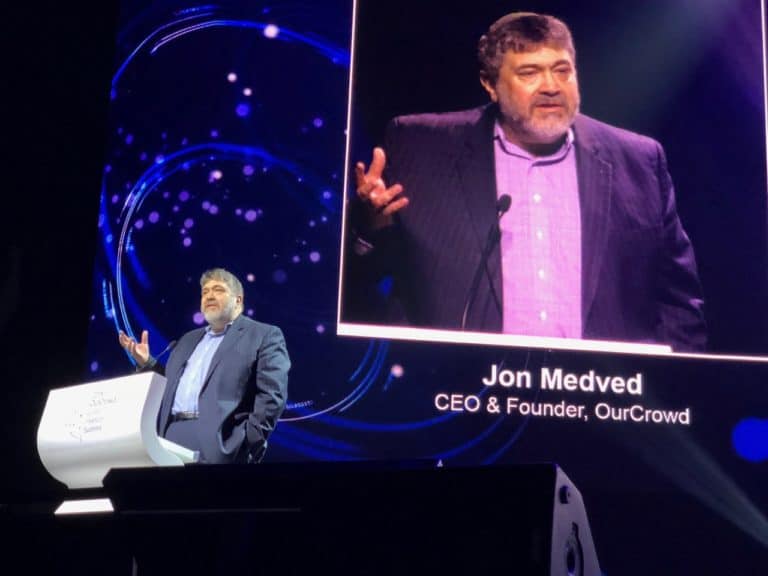 OurCrowd is one of the largest investment crowdfunding platforms in the world. Based in Israel but investing globally, OurCrowd reports over $1.5 billion in committed capital and a growing number of institutional investors.
Since platform launch, OurCrowd has had over 35 exits including high profile IPOs like Insurtech Lemonade (NYSE:LMND) that doubled after listing on the NYSE. Beyond Meat (NASDAQ:BYND) is another standout IPO and OurCrowd portfolio company that went public at $25/share and today trades more than 4X that number.
During this year's annual Global Summit, OurCrowd was already talking about its Medtech portfolio companies that are well-positioned to aid in the looming health crisis. At that time, it was hard to imagine how COVID would impact the global economy and the forced digitization that businesses encountered.
Crowdfund Insider spoke to Jon Medved, founder and CEO of OurCrowd for an update on the online investment platform's operations and the impact of COVID. Our conversation is below.
---
Almost immediately following OurCrowds Global Summit in Israel, the world came to a screeching halt. We have heard across all sectors of capital formation that everyone hit the pause button. Both traditional venture and online capital formation. Is this what OurCrowd experienced too?
Jon Medved: Smart venture capitalists and other investors know that downturns often become the best venture vintages. When markets are down it makes sense to invest in good companies because the valuations and prices of private companies and startups are also depressed. Venture investments are held for years, not months, so the chances of better long-term returns increase when buying during a market correction.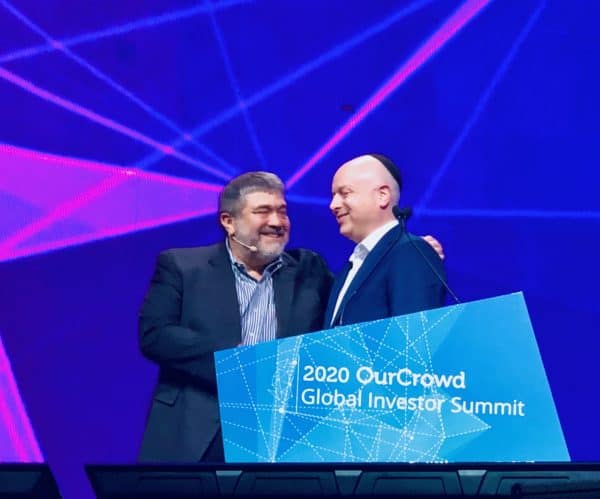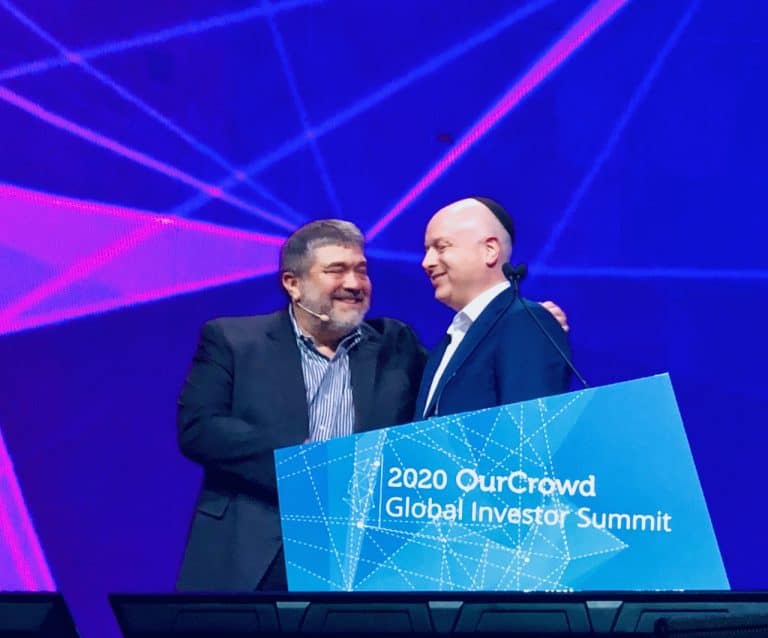 Our smart investors have continued to fund promising startups. The Q1 and Q2 figures from Israel, where we are based, show that capital continues to flow into promising startups even during a pandemic and global recession.
Last year's record-breaking year was $8.2 billion, and so far this year, $5.2 billion has been invested, pointing directionally to a better year considerably.
In April, we participated in a $145 million Series C round for BioCatch, a behavioral biometrics company that protects the accounts of more than 100 million people across more than one billion sessions each month in some of the world's largest financial institutions, including Amex credit cards and major banks in Brazil and the UK. The spectacular success of the NYSE IPO in July of Lemonade, the digital insurance disruptor, shows that the right late-stage companies can also attract enthusiastic investment.
In the ensuing weeks, a different story emerged where venture was largely holding back or ring-fencing existing portfolio holdings but online capital formation platforms saw a significant rebound. Which side did OurCrowd land?
Jon Medved: Investors in OurCrowd portfolio companies continued to fund the startup deals we offered on the platform, and we also saw the first inflows into our new Pandemic Innovation Fund, established specifically to support technologies that address the challenges created by the Coronavirus crisis and its aftermath. At the same time, we advised our portfolio companies to preserve cash, cut costs where possible, and extend their capital funding runway to help weather the current crisis.
OurCrowd was quick to realize there was a systemic shift in society as well as investing. Your Medtech/Biotech initiatives were discussed in relation to COVID-19 at the Summit. Additionally, OurCrowd launched other initiatives. Please explain how this impacted OurCrowd's offerings?
Jon Medved: We were able to identify about 30 of our existing portfolio companies whose technology addresses the various aspects of the Covid-19 crisis, from virus therapeutics like Sanotize, to testing solutions like Barcode Diagnostics, to remote monitoring like TytoCare and other relevant health solutions like Sight Diagnostics.
Other portfolio companies address non-health issues arising from the pandemic, like the remote customer support company TechSee, home food solutions like Tovala and Ripple, financial services security like Trusona and BioCatch, and home exercise like Kemtai.
In June we announced a $100m Pandemic Innovation Fund to invest in companies like these and new relevant startups. The first investment from the fund was in MigVax, which is testing the world's first oral vaccine for the Coronavirus based on a platform developed from existing research into avian flu.
Honestly, we are amazed that more venture capital companies have not also set up a dedicated Pandemic Innovation Fund. The massive dislocation of work, home, and leisure created by the pandemic is ushering in a changed world.
This new era needs a fresh generation of technological solutions and presents a major opportunity for venture investors to help innovators move fast and fix things.
Digital transformation impacting all industries has been a hot topic for years. COVID-19 has fueled this transformation. Broadly speaking, what does the future of industry look like post COVID?
Jon Medved: We envisage a seismic, secular shift in business patterns and the emergence of a new, post-pandemic economy.
The monumental, direct impact on the majority of humans on the planet will drive the reallocation of resources and economic change in many sectors on a scale not seen since the development of the military-industrial complex after the tragedy of World War II.
As we are now witnessing, retail businesses are collapsing, workers have and will continue to be laid off, rents will go unpaid, service industries that fail to adjust to remote working will struggle, and the effect on the oil, travel, leisure, hotel, associated businesses, and their suppliers will likely be devastating.
While unprecedented government stimulus could mitigate some of this damage, the impact of such a crisis will be felt for a long time to come. Just as the crisis of WW2 spawned new defense and aerospace industries, we believe the COVID-19 crisis will create a new economy arising from a secular change in work, business patterns, and supply chains.
The crisis will accelerate the shift to virtual and digital delivery of products and services that have been underway for several decades.
We foresee a fundamental shift that will require technological innovation to provide networking, document-sharing, conferencing, and other services on a scale hitherto unimagined. Home networks will have to bear a massive increase in traffic, driving demand for speed, bandwidth, compression, security, and other solutions.
We expect that people marooned in isolation will need entertainment, information, education, exercise, medical, business, and other services delivered online in ways and at volumes not previously imagined.
Small businesses will have to digitize quickly and efficiently to stay afloat, with little prospect of purchasing new high-end equipment or on-site installation and training. Big businesses, major infrastructure providers, law enforcement, and governments that have not yet become paperless will have to pivot almost overnight to this new remote-operated, digital reality.
Analog industries will also see long-term effects. Food takeaway businesses are hiring tens of thousands more staff. Fresh food supply chains are being redrawn as domestic consumption rises and purchases by hotels and restaurants dwindle.
The pandemic has exposed structural weaknesses in just-in-time supermarket retailing strategies. Some of these changes will have lasting effects for countries like Britain, where only 53% of food consumed is produced locally, endangering food security.
'We cannot predict which pathogen will spur the next major epidemic, where that epidemic will originate, or how dire the consequences will be,' a Harvard University research group wrote in an IMF survey on the economic repercussions of disease. 'But as long as humans and infectious pathogens coexist, outbreaks and epidemics are certain to occur and to impose significant costs. The upside is that we can take proactive steps to manage the risk of epidemics and mitigate their impact. Concerted action now at the local, national, and multinational levels can go a long way toward protecting our collective well-being in the future.'

How has COVID impacted OurCrowd's operations? Is everyone operating in a virtual office space? Will much of this operational transition remain?
Jon Medved: We are closely following Israeli government guidelines on workspace distancing. Most of our people are working from home and the number of staff in the office at any time is strictly limited, with the mandatory wearing of facemasks, social distancing, temperature checks, etc.
Like many offices, I expect we will be using videoconferencing much more in the future instead of non-essential travel, and many of our staff will continue to work from home where possible.
We have taken our events – including our annual Global Investor Summit, the largest business event in the Middle East – online, where we continue to reach our global investor community and connect them with our hand-picked entrepreneurs and experts.
What about Fintech and the digitization of finance? What are your thoughts on old finance versus newer, more agile firms?
Jon Medved: Lemonade's successful IPO on the NYSE, where its opening price more than doubled on the first day of trading, is a taste of things to come. YuLife is a disruptive life insurance startup in our portfolio that won the 2020 Award for Product Service and Innovation in Insurance at the UK Financial Services Forum Awards.
We have several companies in Fintech, touchless technology, and the essential related area of online security and user identification.
The adoption of Fintech has gained warp speed during the pandemic, encouraging the adoption of innovative new technology but also creating greater risks that themselves need to be addressed by innovation. The $145 million Series C round for BioCatch in April I mentioned earlier is a good example of an essential digital security layer made even more vital by the growing pressures on the financial system from COVID-era fraudsters.
Other examples include Hub-Security, a next-generation hardware security module (HSM) that protects banks and enterprises against data breach and identity theft;  Trusona, which works with Fortune 500 companies and government agencies to dispense with passwords – often the cause of security breaches; and EMQ, a secure and low-cost alternative to international money transfers that has expanded rapidly in the first half of 2020 to Asia, North America and Africa.
The recent 2020 Extreme Tech Challenge that had 2,400 contestants from 87 countries around the world, crowned Rewire a digital banking platform number one in the Fintech category.
As you have mentioned, OurCrowd is funding multiple COVID related firms including those seeking a vaccine or helping to treat the virus. How are these portfolio companies progressing?
Jon Medved: MigVax is testing the world's first oral vaccine for Covid-19 using the platform it developed for a successful vaccine against a coronavirus that affects birds.  SaNOtize is conducting Phase II clinical trials in Canada for its nitrogen oxide-based therapy that proved 99.9% effective in killing the virus in lab tests. We are proud to be investing in these companies, despite the high risks involved, and await the outcome of their trials.
Meanwhile, several of our portfolio companies have deployed their medical-related technology during the pandemic to assist medical treatment and monitoring of COVID patients in frontline isolation wards and hospitals.
It is a rare and humbling experience to be able to provide the resources to help these companies offer medical relief and assist medical staff during this crisis. These companies include: TytoCare, which offers remote monitoring of quarantined people to relieve the stress on hospitals; Sight Diagnostics, a compact, complete blood count analyzer that provides lab-grade results with 2 drops of finger-prick blood sample in under 10 minutes without carrying infected blood around a hospital; MeMed, which provides diagnostic insights to distinguish between bacterial and viral infections and provides solutions to enable early intervention before the onset of Covid-19 symptoms; and Zebra Medical, whose AI automatically detects and quantifies suspected Covid-19 findings on standard chest CTs, both contrast and non-contrast, and is already integrated in Apollo Hospitals Group in India.
---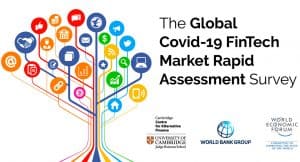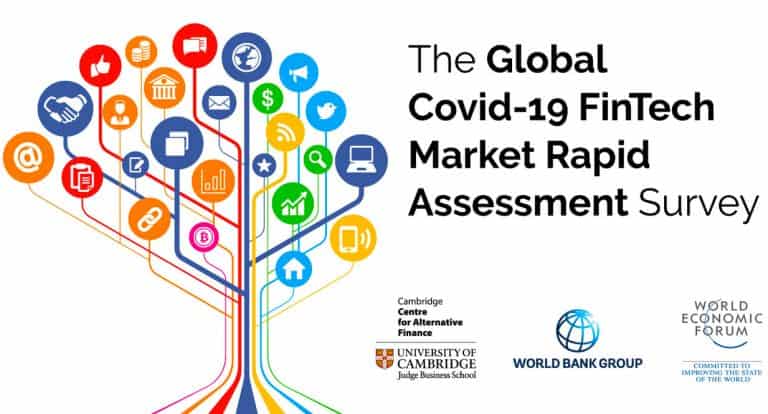 This interview is part of an ongoing series looking at the evolution of the Fintech industry with particular reference to the changing landscape in light of Covid-19.
The series has been initiated in support of The Global Covid-19 Fintech Rapid Assessment Survey being carried out by the Cambridge Centre for Alternative Finance at the University of Cambridge Judge Business School, in partnership with the World Bank and the World Economic Forum. The empirical data collected will be used to understand the pandemic's impact on the FinTech markets, how the global Fintech industry has responded and some of the immediate regulatory and policy implications. Crowdfund Insider is proud to be a research partner for the survey.
To help create the empirical data that will inform evidence-based decisions post- Covid-19, we encourage you to participate in the survey at:
Sponsored