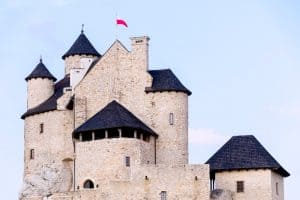 Poland's mPay has teamed up with iDenfy to use its biometric facial recognition software, (selfie) liveness detection, and ID verification tech, in order to take care of its Know Your Customer (KYC) compliance checks for processing mobile payments.
The mPay app allows users to conduct online or digital payments and perform bank transfers. The app may be used to make payments for transport, paid parking, or topping up mobile phones. It may also be used for managing VOD accounts, and to play online games.
iDenfy's machine learning tech allows mPay to complete real-time ID verification checks in an automated manner which helps with speeding up the process while making it more accurate or reliable.
iDenfy has been helping The Bank of Lithuania with performing KYC checks by providing its biometrics and ID verification solutions. The verification is required so that customers can access the bank's digital collector coin program.
In April 2020, iDenfy teamed up with FaceTec to offer 3D biometric liveness detection as part of its ID verification platform.
As mentioned on iDenfy's official website:
"No matter what part of the world you're in — We have your back. Our online KYC compliance solution for customer due diligence supports over 1300 different types of identity documents in 200 countries, so no matter where you're from, we're here to help."
As reported recently, SingPass, a facial recognition solution for ID verification, is being used by Singapore's DBS Bank for completing digital onboarding.
Digital banking services may now be easily accessed in Singapore via OCBC's SingPass which doesn't require remembering or entering access codes.
In June 2020, Fintech firm Lanistar, an alternative financing services provider, revealed that it would be using Jumio's biometric ID verfication for taking care of digital onboarding.