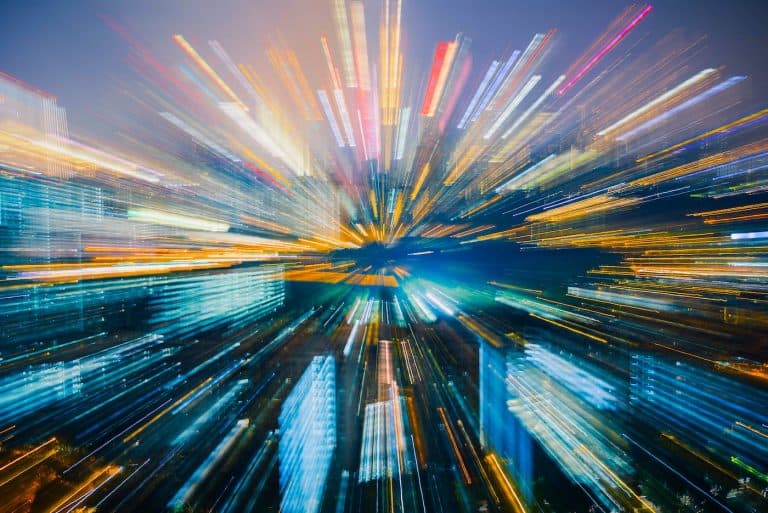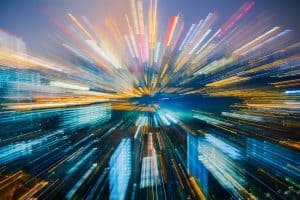 Claiming the title as the world's first sharded Proof of Work (PoW) layer-1 blockchain, Kadena says it has completed a "hybrid" blockchain capable of 480,00 transactions per second on 20 chains, according to a company release. Kadena is a blockchain that claims to solve the scaling challenges of Bitcoin and the security issues of Ethereum.
Kadena is a blockchain that emerged from JP Morgan's Blockchain Center for Excellence. The company says it is the fastest blockchain platform in the world. Kadena's Chainweb public protocol is described as functioning through a "braided, parallelized consensus mechanism, a unique architecture that boosts speeds while preserving the security of the Proof of Work consensus utilized by Bitcoin."
The company also announced that Kadena Kuro, the platform's next-generation private blockchain, that is now available free of charge and has been designated as a fully open-sourced project.
Previously, Kuro Community Editions could be trialed on AWS Marketplace and Microsoft Azure with some limitations. Kadena says that due to increased developer demand for their smart contract language, "Pact," Kadena is making Kuro accessible to as many organizations as possible.
Kadena Co-Founder and President Stuart Popejoy stated:
"With the open-sourcing of Kuro, our high-performance permissioned blockchain, smart contract developers working in Pact can now effortlessly leverage our hybrid platform to scale to unmatched transactional performance and throughput. We're giving blockchain engineers the freedom to customize their architecture to achieve their specific requirements. With Kuro, developers can take a hub-and-spoke approach, where Kuro nodes service the public chains uniformly. However, the unique nature of Chainweb also allows an extremely high-throughput multi-cluster of Kuro nodes to service individual public chains, an entirely new architecture in blockchain that greatly magnifies the throughput of our sharded base layer."
Popejoy said the Kadena hybrid blockchain platform allows developers to pick and choose methodologies for inter-chain communication, due to the flexibility of Pact. dApps may run with entirely trustless bridges, with two-way verification of consensus proofs. According to Popejoy, Pact multisig provides authorization that leverages HSMs and modern standards like OAuth/PKCS-12 to enforce security protocols, avoiding expensive on-chain verifications.
Kadena said that at the end of 2019 it underwent a quantitative analysis to prove its scalability and security. Kadena says it is the first and only project to successfully scale Proof of Work securely.
An ongoing criticism of Proof of Work is the amount of energy used to mine cryptocurrency. Kadena says its blockchain does not increase energy consumption as it scales.
"We created Kadena to fix the fundamental scaling problem with Bitcoin, which has been a barrier to mainstream adoption. Launching Kadena, and now expanding to 20 chains, proves that we can scale a layer-1 blockchain to the point where digital assets can go mainstream," said Kadena co-founder and CEO Will Martino. "Growing from 10 to 20 chains means that the infrastructure now exists to service the needs of the digital economy. Kadena has solved the previously long-standing problem of how to securely scale a public blockchain — we're the only project that has been able to do it."
Kadena reports that it has continued plans to scale its blockchain in 2020 and beyond, as the c0mpany has announced its next major upgrade for 50 braided chains working in parallel. Kadena predicts transactions of 1 million per second.
Kadena also expects to announce a licensed cryptocurrency exchange for officially trading the KDA coin in the United States before the end of the year.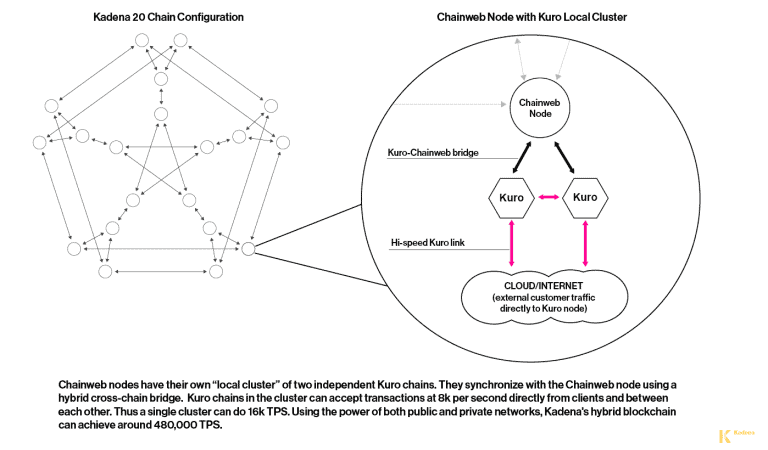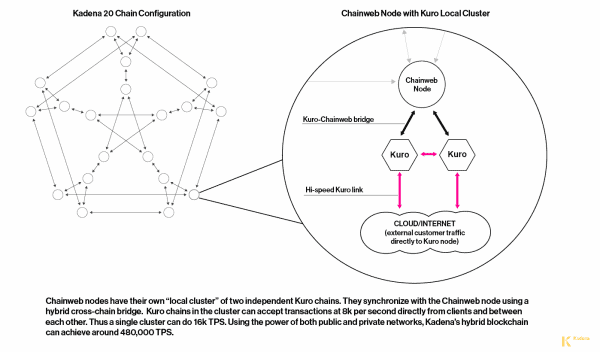 Sponsored Links by DQ Promote