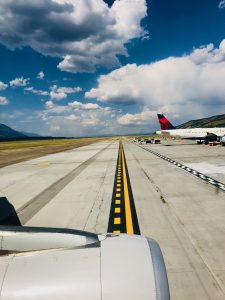 UK Fintech and stealth bank Transferwise reveals how Alternative Airlines has reportedly saved more than £75K in just the past 9 months when using the firm's money transfer services.
The TransferWise team notes that Alternative Airlines has been recognized as one of the UK's leading or top 100 tech firms. It offers online flight search and booking services.
Alternative Airlines' revenue has reportedly increased from £3 million to more than £19 million during the past 3 years. According to TransferWise, Alternative Airlines should continue to grow because of its "relentless" focus on improving customer experience, a large variety of routes and available airlines, and many different payment options.
TransferWise also mentions that the company works with customers from more than 80 countries, and that they've been using TransferWise to gain access to competitive exchange rates which has helped them save on operational costs, particularly those that involve moving funds.
Alternative Airlines customers can pay for flights in more than 160 currencies. However, the airlines are always receiving payments in British pounds (their preferred currency).
TransferWise explains that Sam Argyle, the MD at Alternative Airlines, and his team are always looking for the easiest or most convenient way to book flights. As noted by TransferWise, the "ease of using a local bank to convert the money outweighed the cost of searching for a provider that also had better exchange rates."
As Alternative Airlines grew its operations, Sam was no longer able to "ignore that of the 70% of the revenue coming out of the US, 100% had to be transferred to pounds."
The Fintech firm notes:
"The launch of the TransferWise API — with its ability to process high volume transfers — was the clear way that Alternative Airlines could access better rates while still prioritizing their customers' experience."
Argyle reveals that selling flights is a high volume and low margin business. He adds that the "erosion that we were seeing was very, very big." That's why his company addressed the issue by using TransferWise, Argyle said.

Alternative Airlines has reportedly seen significant savings. During the past nine months since working with TransferWise, the company claims it has saved more than £75,000.

Sponsored Links by DQ Promote