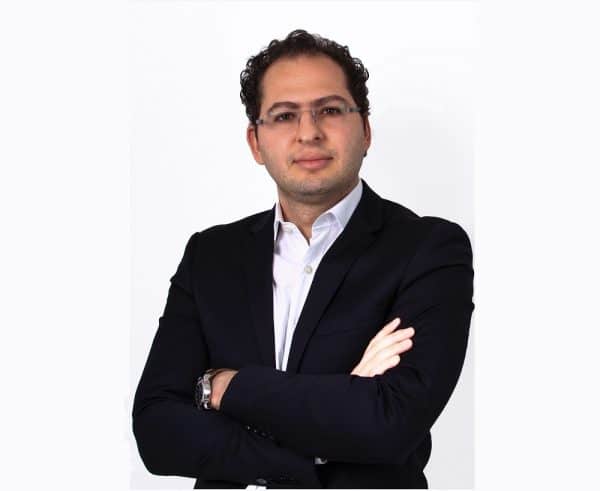 We recently caught up with Yann Murciano, CEO at Blend Network, an online peer to peer (P2P) property lending platform. Murciano discussed how he believes P2P lending has democratized investing for millions of investors.
Blend Network connects lenders directly with borrowers. Lenders are able to lend starting from as low as £1,000 to property-secured loans and earn as much as 12% p.a. All Blend Network loans are reportedly "secured against a first-charge on the property." The platform has been specifically designed to be simple to use, the company claims.
After registering, users can browse through the platform's available loans, pick and select the loan they'd like to lend to and then begin lending. The company describes this process simply as: "Sit, Click & Collect." Blend Loan Network Ltd is an Appointed Representative of Resolution Compliance Ltd which is authorized and regulated by the Financial Conduct Authority (FCA).
Blend Network claims it's backed by established private investors and family offices, including Cyrus Ardalan, former Vice Chairman of Barclays and current Chairman of OakNorth Bank, and Citigroup Global Markets Ltd (among others).
Crowdfund Insider: In June 2020, Blend Network repaid £2.282 million to lenders who had made strategic investments in six different loans. Please tell us about the relevant planning involved to manage to maintain operations during these unprecedented times, and how you were able to keep paying platform investors.
Yann Murciano: Having emerged only a decade ago as a so-called 'alternative investment product', it would be fair to say that P2P property lending has now consolidated itself as a fully-fledged asset class in its own right, with a loyal investor base who over the past few years have been slowly but steadily wooed not only by the returns but also by the flexibility that this product offers.
Covid19 was the first real test for the asset class and we are very pleased to see that P2P property lending platforms such as Blend Network have emerged stronger than before by helping democratize property investing.
It is easy to see why: the extreme volatility witnessed in the equity markets over the past few months and a decade-long of near-zero interest rates on cash deposits, not to mention negative bond yields in Japan and much of Europe, have meant that investors are hungry for yield.
Consequently, they are looking at non-traditional assets such as P2P property lending to invest their cash. The tight regulation exercised by the FCA over the P2P lending sector has also meant that investors have gained trust and confidence in platforms such as Blend Network operating in the market.
This has increased the asset allocation from existing investors and attracted new investors to the P2P property lending market. At Blend Network, we have also seen a significant growth in investors wanting to invest their pension (SIPP/SSAS) in P2P property loans.
Crowdfund Insider: Why should a property developer, who's seeking a loan, come to you? Why not just go to a traditional bank and obtain a loan for development work?
Yann Murciano:
There are several reasons:
First, since after the Global Financial Crisis of 2008-09, traditional lenders are no longer active in providing development finance, which is the part of the market we lend to. We work alongside banks who refer us the loans that they are unable to fund.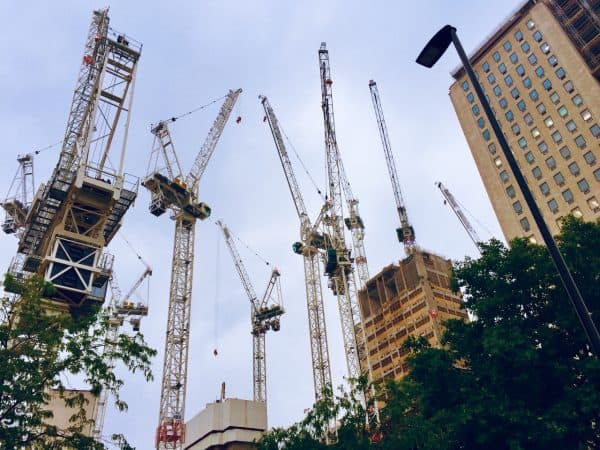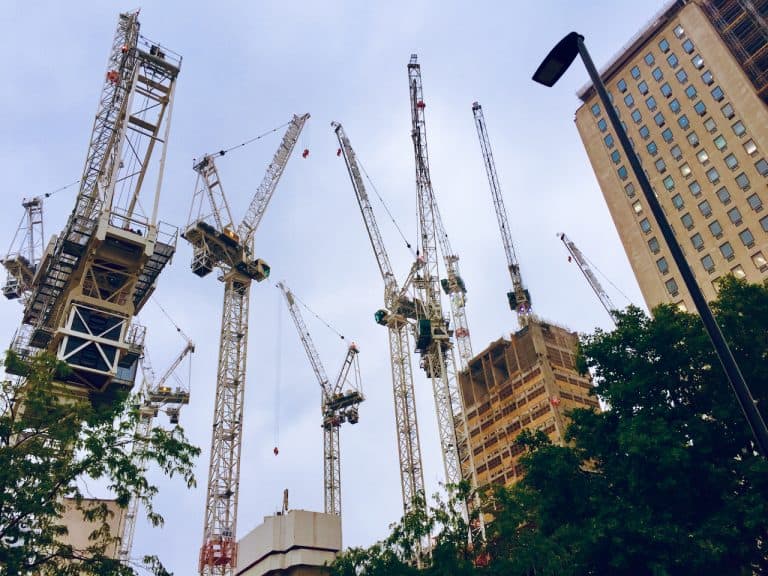 Second, we offer higher flexibility and enhanced one-on-one customer relationships compared to traditional lenders and banks. This is because P2P lending platforms like us are young, dynamic organizations filled with entrepreneur-minded professionals who, in many aspects, are trying to do the same thing as their borrowers are: build a sound business.
For example, at Blend Network, while operating within the FCA's highly regulated framework and using some of the best Legal 500 lawyers and award-quantity surveyors, our lending managers compliantly communicate with our borrowers over recorded online communication tools to 'get things done'.
Third, we are a small and agile organization that offers a less automated approach to traditional due diligence processes and are happy to think outside the box as long as the deal makes sense. At Blend Network, a number of our lending managers are former or current property developers and investors, while most of our team regularly invest our own money in the loans.
This means that instead of approaching the due diligence process from a 'spreadsheet' mindset, we approach the due diligence process from a property developer's mindset. Not only are we able to understand, assess and price the risk accordingly, we are also often able to offer advice and suggestions to borrowers. In other words, we are able to speak our customer's language.
Due to our lack of heavy legacy processes, we are able to offer a smoother, faster and more tailored customer service. While traditional lenders are often slowed down by complex practices and multiple management layers, we are able to offer faster decision-making due to shorter and more effective reporting lines. For example, at Blend Network there is no separation between origination and underwriting team. All lending managers in the origination and underwriting team are decision-makers.
Such efficiencies are key to our borrowers and summarise the essence of our KPIs.
Crowdfund Insider: Why should Blend Network be a preferred investment choice for investors? Are the returns paid by your platform consistent and competitive in the market that you operate? Do you provide both low risk and high-risk investments?
Yann Murciano: We are witnessing a silent revolution consisting of the democratization of investing and Blend Network is at the forefront of a discernible new explosive wave of technology innovation in the property lending market.
Blend Network offers its investors 8-12% return p.a. on all its loans, a return that sits at the top end of the risk/reward curve in the P2P property lending market. Furthermore, Blend Network offers its investors the reassurance of having first-charge security over the underlying property asset. Blend Network is backed by a number of high-profile global investors such as the co-founder of Brevan Howard, a $40b macro hedge fund and the former CEO and current Chairman of Publicis, the world's third largest media company.
Since its inception, Blend Network has attracted widespread media attention and was dubbed the 'Goldman Sachs of P2P lending' in 2018, the same year in which it was selected as one of the UK's top-ten Fintech companies by the Mayor of London's TechInvest program.
Since then, Blend Network has added an impressive list of awards and recognitions to its shelves and most recently, Blend Network was shortlisted in 6 categories at the MoneyAge Awards 2020, making it the company with the largest number of shortlists this year. Blend network was selected in categories such as Innovation in Consumer Finance, Specialist Investment Provider of the Year, Loan Provider of the Year and Consumer Champion of the Year.
Crowdfund Insider: During our conversation, you had mentioned that many new properties are being planned in the UK. How is this possible or a good idea given the current situation (COVID-19)? What can Blend Network do to help?
Yann Murciano: It is no secret that the UK suffers from one of the worst housing crises in generations, one that has been described by successive British governments as the nation's most urgent and complex challenge and solving it as 'the biggest domestic policy challenge of our generation.'
But the Prime Minister Mr. Johnson recently laid out his vision for rebuilding the UK after the coronavirus pandemic, pledging to 'build build build' to get Britain back on its feet. He pledged £5bn towards a 'New Deal' post-Covid spending spree to revive UK economy, with most of the funds planned to fund infrastructure.
While Mr. Johnson's plan is welcomed, there is one key issue that needs addressing: funding. A recent report by the Home Builders Federation titled 'Reversing the decline of small housebuilders: reinvigorating entrepreneurialism and building more homes' highlighted how availability and terms of financing for residential development had become extremely difficult for small housebuilding companies over the past decade or so as traditional lenders have drastically changed their attitudes to the sector since the Global Financial Crisis.
At a time when large-scale public borrowing will see an unprecedented deterioration in public finances, Mr. Rishi Sunak will be scratching his head as to where to find the cash.
Crowdfund Insider: What are your company's short-term and long-term goals?
Yann Murciano: Our short and long-term goals are to scale the business while ensuring we maintain and continue building upon our track-record to date. Investors on Blend Network have received an average 9.4% return p.a. over the past 12 months (and 10.5% return p.a. since inception), we have 100% success to date and all five-star Trustpilot reviews from investors.
Those are metrics and the KPIs we want to ensure we continue delivering to our existing and new investors. To me, there is no question that following the current crisis we will see more alternative finance, including P2P property lending as both borrowers and lenders gain more trust and confidence in the sector.
Crowdfund Insider: Tell us about the main products and services you offer.
Yann Murciano: Blend Network offers P2P property-secured loans where investors can invest as little as £1,000 and earn 8-12% return p.a. Our platform is easy-to-use, easy-to-navigate and secure. Investors can simply register on www.blendnetwork.com and start earning a decent return on their cash by selecting the loans they want to invest in.

As mentioned before, we are witnessing a silent wave of technology innovation slowly but surely democratize the way we manage our investment portfolio and invest in property through fintech platforms such as Blend Network.

Gone is the era when property investing was a long-distant goal for which one needed to save for years and eventually ask parents and grandparents to chip-in with some cash for deposits. The new era is one of mass affluent property investors who are younger, tech-savvy, increasingly female, and highly sensitive to global issues such as sustainability, positive change and social justice.

This digital-savvy, time-poor investors are increasingly turning to P2P lending to get on the property ladder and access double-digit returns from a click on their phone or tablet. They do so by leveraging on the technological innovations that allow them to pick and choose property deals to invest in and invest from a fraction of what they would need as a deposit to buy a house or flat.

Sponsored Links by DQ Promote