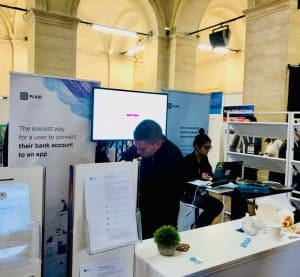 Banking challenger Branch has teamed up with Fintech solution provider Plaid to offer users access to real-time data across their applications. Instead of taking several business days for financial transactions to appear on various apps, the new integration should allow service providers to send transaction data directly to developers "within seconds" of a user's activity.
As mentioned in an update shared with Crowdfund Insider:
"Early beta partner Branch has adopted this technology to help users, who tend to have varying incomes, address instability during the (COVID-19) pandemic with real-time information on their finances."
The Plaid Exchange, an open finance solution for institutions, went live in May 2020. There's  growing demand for digital financial services, especially due to the Coronavirus crisis which has made it unsafe to deal in physical currency notes. The Plaid team confirmed that they're continuing to make updates to the Plaid Exchange so that they can offer improved data quality for their partner service providers, developers, and end-users.
Plaid has also launched "instant" account activity, which allows institutions on Plaid Exchange to send transaction data to Plaid developers "within seconds" of a user's activity. This feature lets users access "a consistent, up-to-date picture of their finances."
As noted by the Plaid team:
"One of our early beta partners, Branch, saw the benefit of instant account activity firsthand. Their users access the Branch mobile app to get paid, manage their cash flow, and spend money. Some of these users are hourly workers who tend to have varying incomes and are addressing instability due to the pandemic. One mistimed purchase can make or break their account balance."
Atif Siddiqi, CEO at Branch, said that instant, real-time data has quickly turned into the "standard" for many consumers. He believes that it's a vital piece of information that the challenger bank's users, hourly workers and other working US residents need, because they may have fluctuating incomes. The data may be used to make "sound financial decisions," Siddiqi explained.
He added:
"Plaid provides our users with the most current picture of their transaction history, empowering their daily financial decisions."
Sponsored Links by DQ Promote