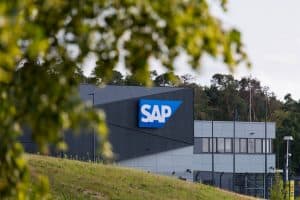 San Francisco-based Fintech Brex, a company that says it's "reimagining" financial systems for high-potential or growing businesses, has teamed up with SAP Concur so that Brex customers are able to automatically update and reconcile their corporate card expenses by using Concur Expense.
Brex claims that it has created the "best-in-class" link between the Xero small business platform and any corporate credit card currently available in the market.
As mentioned in a release shared with Crowdfund Insider, the Concur Expense integration aims to offer an improved or streamlined experience for businesses that want to simplify their expense management process.
As explained in the announcement, transactions on the Brex Card "automatically populate" in Concur Expense, which allows for daily reconciliation and automated accounting software "synchronization." The software eliminates the need for repetitive and tedious manual processes. It also allows users to make better or more informed financial decisions because they have access to a centralized view of all expenses.
The release further noted:
"The SAP Concur partnership is the capstone of deep investment in Brex's new API infrastructure that enables other financial software providers to offer superior tools to Brex customers, enhancing the Brex customer experience. Brex's goal is to build the infrastructure needed to support businesses as they mature and their financial needs evolve." 
Brex offers a proprietary expense management system and also provides accounting software, along with supporting the tools of various service providers.
Xero, a cloud-powered accounting software service provider for SMBs and their advisors, is an early Brex API partner.
Andy Burner, VP of Operations, Xero Americas, stated:
 "The Brex-Xero integration streamlines accounting workflows, helping Xero users and advisors close their books faster. The powerful benefits include real-time data flows, automatic receipt matching, bank feed automation, and an integrated view across payment types."
As mentioned in a note shared with CI, Brex's recent partnership with Concur has "disrupted" the company's 12-year "exclusive" partnership with AmEx.

The update also mentioned that Amex has "been focused on acquiring companies like Kabbage and Resy to increase the lifetime value of their existing customers, but this continued M&A activity paired with poorly executed integrations have created a disjointed system and lack of investment in new product development industry-wide."

Sponsored