SMART VALOR, a Switzerland based regulated digital asset exchange, has partnered with Republic Advisory, affiliated with leading investment crowdfunding platform Republic – a sister firm of AngelList and CoinList.
According to SMART VALOR, this partnership will enable companies raising funds through most regions to gain blanket investor coverage from every major city in the world.  Republic Advisory Services will target US investors, while SMART VALOR engages with European and Asian investors.
Additionally, SMART VALOR and Republic Advisory Services intend on creating a secondary market for digital securities for global early-stage tech companies.
SMART VALOR states that it has launched its listing core offerings includes four service packages targeted at companies in different stages of development.
The European Edge product offers listing and funding services to companies from the US and Asia, providing fiat onramps and visibility in Europe.
The Initial Listing is designed to help unlisted companies from Europe attain its first exchange listing.
Private Sale will focus on executing the entire private token sale including the token issuance and compliant fundraising in accordance with EU AML standards.
Finally, the Listing 360 hopes to give startups an opportunity to outsource the entire process of fundraising and listing on exchanges.
SMART VALOR points to its status as the only digital asset exchange holding dual status as a Financial Intermediary and Fund Manager in Switzerland and Cryptocurrency Exchange in Liechtenstein.
SMART VALOR adds that it first began presenting investment opportunities to its network of high-net-worth individuals and family offices when the company used its platform to run the $21 million private sale for NEAR Protocol, which closed investment from tier one VCs like Andreessen Horowitz, Baidu Ventures and Home Brew.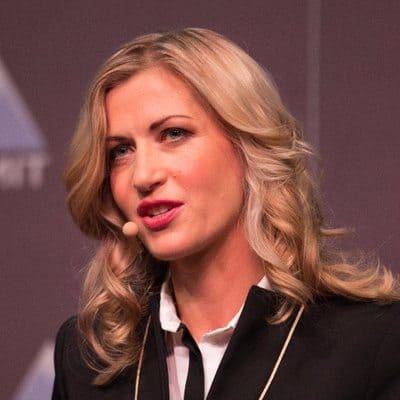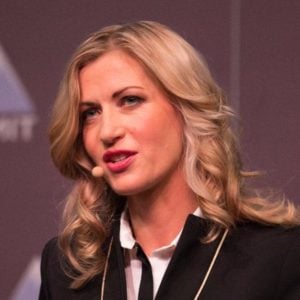 Olga Feldmeier, CEO of SMART VALOR, said they have always planned on including US investors but they have been focused on regulation and compliance first:
"Through Republic Advisory Services, we open the door and welcome US investment into promising European and Asian digital assets and cryptocurrencies that will power our future. As regulation evolves and DeFi technology progresses, we finally see how we can make truly global IPOs happen while developing an active, worldwide secondary market."
This is an interesting development in the world of online capital formation that advances the strategy of using technology to create a global issuance and trading ecosystem. The fact that Republic and SMART VALOR intend on jointly launching a secondary marketplace should help provide another path to liquidity for private securities. Several European online capital formation platforms offer secondary transactions and there are several traditional crowdfunding platforms in the US that intend on doing the same. It will be interesting to see how Republic's relationship with SMART VALOR evolves. Historically, Republic has been inclined to acquire complementary technology as it expands its portfolio of Fintech services.

Sponsored Links by DQ Promote