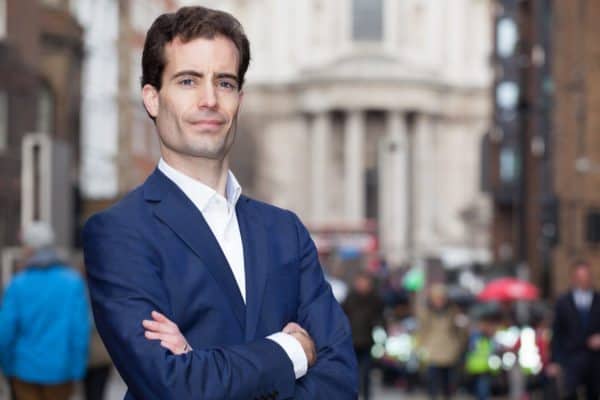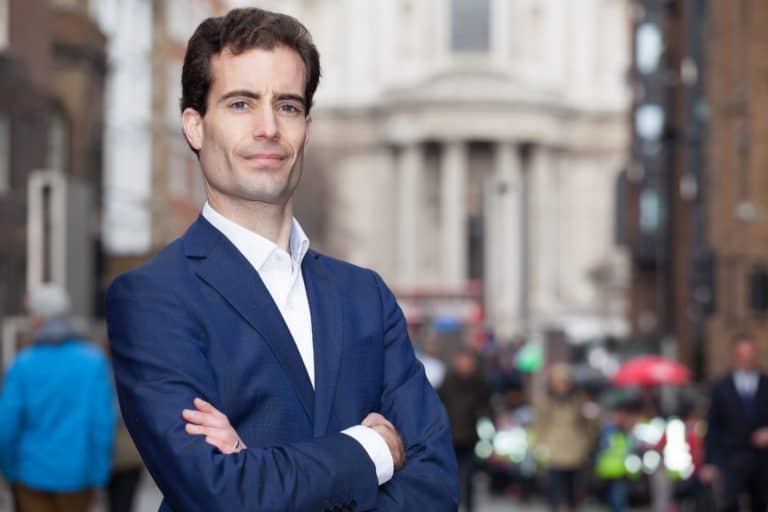 Insurtech Rnwl Crowdfunding for Growth Capital
SyndicateRoom used to be one of the three top securities crowdfunding platforms in the UK. The Fintech has since morphed into an EIS fund that targets promising early-stage firms being backed by "super angels". Co-founded by Gonçalo de Vasconcelos, the entrepreneur "retired" from his CEO role at SyndicateRoom in mid-2019. But he did not remain on the sidelines for long.
Soon de Vasconcelos revealed he was planning to launch an Insurtech startup called Rnwl.
In a discussion with Crowdfund Insider, Vasconcelos explained his interest in moving into the Insurtech sector was becasue Insurtech is where Fintech was when he launched SyndicateRoom. He said that in terms of innovation, the digitization of insurance is barely scratching the surface with plenty of room to grow.
de Vasconcelos said:
"The same way I wanted to be, and was, at the forefront of innovation in Fintech, I now want to do the same but bigger and bolder in Insurtech. It's a fascinating space to be in right now, which I never thought I'd be using such words about insurance…"
So what type of service does Rnwl provide?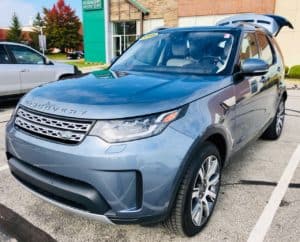 Rnwl seeks to create value for individuals with auto insurance that has a tendency to go higher each year. The level of inertia is high due to the unpleasant process of finding car insurance for less and then migrating your policy over. Not really a comparison site, Rnwl finds a better deal for consumers and then handles the transfer. Simple as that. Rnwl will generate its revenue from commissions provided by the insurance companies that get your business.
Rnwl says that, on average, consumers can save around £200 a year. Even better, it can monitor and report back if a better deal surfaces.
Rnwl is accepting emails for early access now but as part of the process, Rnwl is crowdfunding to raise capital as it iterates and grows.
The public offering recently launched on Seedrs seeking £150,000 for a 3.79% equity stake in Rnwl. The offering is EIS qualified and will be made available on the Seedrs Secondary Market platform. The pre-money valuation has been set at £3.8 million. As of this writing, the offering is 76% funded backed by 162 individual investors.
As de Vasconcelos has unique experience in crowdfunding as having launched a platform, CI reached out to the Fintech entrepreneur for some more insight into Rnwl's security offering. Our discussion is shared below.
---
So any insight as to why you went with Seedrs versus a different path?
Gonçalo de Vasconcelos: Seedrs gives investors access to a secondary market, which we feel will be a game-changer in the future as it allows investors to sell their shares further down the line should they need or want.
What about valuation. How did you come up with a pre-money valuation of £3.8M? Will you over-fund the £150,000 target?
Gonçalo de Vasconcelos: The valuation is 20% up on our last round at the beginning of the year. Since that last round, we created the brand, assembled an all-star team, were accepted to the FCA's innovation hub, developed the value proposition, and developed the product and we're about to go live. A lot has happened during lockdown!
As an industry insider with tons of experience in online capital formation, what are you focusing on to make your campaign work?
Gonçalo de Vasconcelos: The most important part is to invite passionate future customers to share our journey, help us become successful and help us spread the word.
Do you plan another round in 2021? Will you go with venture funding? Crowdfunding? Or a combination?
Gonçalo de Vasconcelos: We are planning to raise £1 million in 2021 and £3 million to £5 million in 2022.
We expect to include crowdfunding as part of all future funding rounds, always for the same reasons – it helps spread the word, getting passionate customers to become shareholders and share in the success.
How is the feedback on Rnwl's value proposition? Is this the future of insurance?
Gonçalo de Vasconcelos: Rnwl's value proposition is something we've spent a lot of time testing since the beginning of the year. The feedback has been extraordinary.
I think we are hitting all the right notes for consumers that are fed up with how the insurance market treats them. We're here to change that. Rnwl is the future of insurance. It's a platform like has never been done before.
---
Update: Rnwl has hit its funding goal and is now into over-funding mode. As of this writing, Rnwl has raised £179,785 from 313 investors
Have a crowdfunding offering you'd like to share? Submit an offering for consideration using our Submit a Tip form and we may share it on our site!