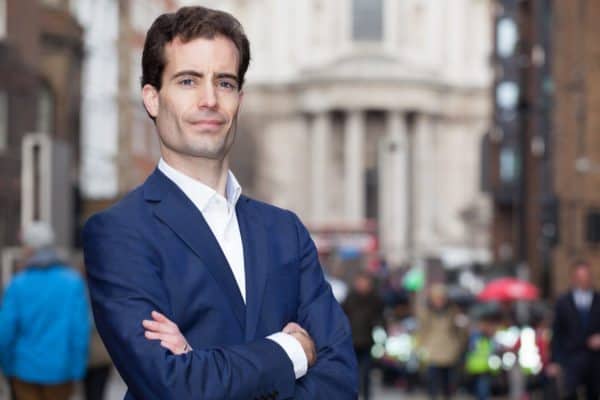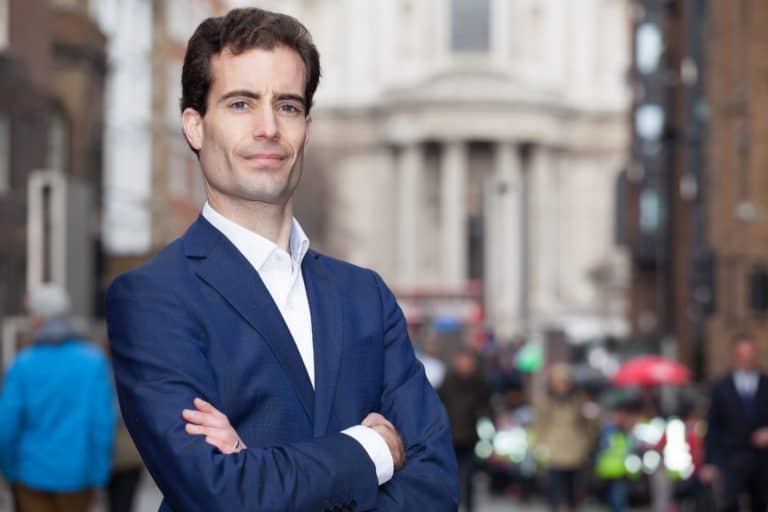 There are a few true trailblazers in the investment crowdfunding sector and Gonçalo de Vasconcelos is one of them. The co-founder and long-time CEO of SyndicateRoom, "retired" from his leadership role in July of this year. During his tenure, de Vasconcelos had taken SyndicateRoom from a concept, in a still-evolving regulatory landscape, to one of success.
SyndicateRoom's investor-led model, where a professional investor leads every round and smaller investors join the offering at the same terms, has been referenced as the best model for investment crowdfunding as deal quality tends to be better as well as the terms of the offerings. Investing in early-stage ventures is very risky. SyndicateRoom's approach has helped to mitigate some of the risk for smaller investors.
Today, SyndicateRoom is in the midst of a new transition – one that de Vasconcelos helped to create.
Once approved, quality issuers will immediately receive funds – no weeks-long campaign. Once funded, the issuer may or may not list an offering online (more to follow on this at a later date).
But de Vasconcelos exit from an operational role at SyndicateRoom was not really retirement, as we know. de Vasconcelos was ready for his next venture, shifting gears from online capital formation to Insurtech – a sector of Fintech that is huge and still getting up to speed.
de Vasconcelos next venture, an Insurtech called Rnwl, was leaked out via a Tweet this past August. Crowdfund Insider reported at that time that it was a B2C platform but little else was available.
Now, according to Rnwl's website, the Insurtech will "automatically analyse the market and let you know when you can save money by simply switching your insurance at a click of a button." Currently in Beta (and accepting emails), the launch is expected in early 2020.
This #Insurtech will automatically analyse the market and let you know when you can save money by simply switching your insurance at a click of a button @RnwlCo
If de Vasconcelos can pull this off Rnwl may be able to save consumers a lot of money. Rnwl will be launching with several insurance verticals but has yet to disclose which ones. Personally, I think the idea is great. I wish I could use it right now.
Recently, CI caught up with the serial entrepreneur de Vasconcelos for an update. Our discussion is shared below.
Being an #entrepreneur has got to be one of the most #amazing things I've ever come across. Highly addictive too! I'm absolutely loving building @RnwlCo from scratch.

— Goncalo de Vasconcelos (@GoncaloTV) December 2, 2019
---
Was it difficult to depart SyndicateRoom after leading it for so many years?
Gonçalo de Vasconcelos: Stepping down as the CEO of SyndicateRoom (SR) wasn't anywhere as difficult as I thought it would be. I always read about founders finding it hard to handover their 'babies', so I was slightly weary when I took the decision to ask the board to step down. The reality is that SR grew far more than I ever dreamt and I'm incredibly proud of what the team achieved while I was at the helm. It grew big and I'm very proud of it.
However, I'm an entrepreneurial CEO at heart, not an operational CEO. As such it felt the right time for me to hand over the reins to the senior team for them to carry on making SR an ever more amazing company. The senior team live and breathe SR as they all have been working for SR over 2 years and in most cases since SR launched. As a result, I'm proud to be leaving the company's day-to-day operations to a highly skilled team who have proved themselves in their clarity of SR's vision and in their ability to execute on it.

What are your thoughts on SyndicateRoom's transition to the fund first approach?
Gonçalo de Vasconcelos: The fund first approach will provide SR with the ability to invest in the top deals that are led by 'super-angels'. It's a data-driven approach that follows the lead investors with the best track record in the United Kingdom.
So why Insurtech? What is the problem you are trying to solve?
Gonçalo de Vasconcelos: Insurtech is where Fintech was when I launched SR – it's barely scratching the surface in terms of the innovation wave that is about to hit the insurance industry. The same way I wanted to be, and was, at the forefront of innovation in Fintech, I now want to do the same but bigger and bolder in Insurtech.
It's a fascinating space to be in right now, which I never thought I'd be using such words about insurance…
#Insurtech is where #Fintech was when I launched SyndicateRoom – it's barely scratching the surface
Have you completed a seed round? Any interesting early investors?
Gonçalo de Vasconcelos: Luckily, with my track record, it was far easier to complete the seed round for Rnwl than it was for SR.
It took me over 18 months to raise the seed round for SR. It took me less than 2 weeks to raise the seed round for Rnwl. It was a very luxurious position to be in which I never take for granted but I'm very grateful that was the case.
How will you scale your new platform?
Gonçalo de Vasconcelos: Rnwl's solution is beautifully scalable, with an addressable market in the trillions of GBP. The challenge will be getting the right traction and that can only be achieved with a sublime user experience and a product that meets the customers' needs impeccably.
Will you consider doing a crowdfunding round?
Gonçalo de Vasconcelos: Definitively yes.
We'll reach out to some of our early adopters first for the next round, so it won't be until mid/late 2020 that we will be carrying out our first crowdfunding round.
When will your platform go live? What are your expectations for 2020?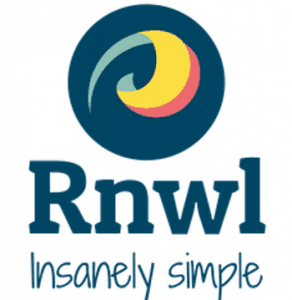 Gonçalo de Vasconcelos: We are expecting to go-live with a closed beta version for early adopters from January 2020 and then open up slowly to those on the waiting list. Hint: you can join the waiting list on www.rnwl.co

Sponsored Links by DQ Promote