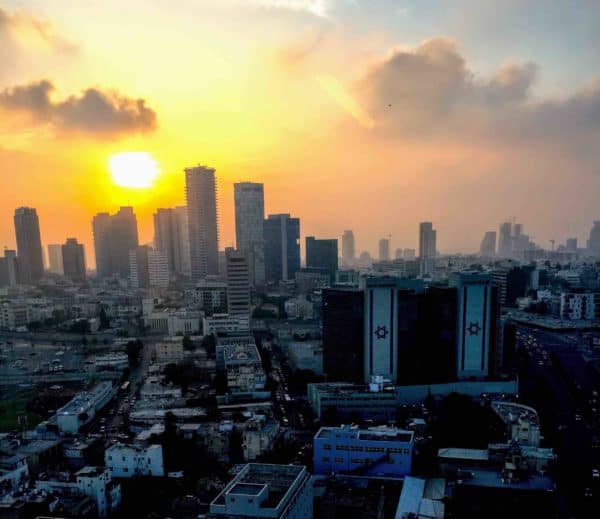 Mohammed Al Beloushi, CEO at Barker and Booth Commercial Agency LLC, has confirmed that his company will make a strategic investment into the operations of Israel-based Fintech firm Fintica AI LLC, a deal made after the signing of the Abraham Accords – which is the Israel–United Arab Emirates normalization agreement (officially called the Abraham Accords Peace Agreement: Treaty of Peace, which establishes diplomatic relations and "full normalization" between the UAE and the State of Israel).
Beloushi said the capital should help with developing Fintica's technology. The company intends to offer its products to Gulf Cooperation Council (GCC) member states.
Fintica develops artificial intelligence (AI) enhanced software for the financial services industry. The company's "self-learning" technology may be used to analyze detailed market reports, which helps users make better "real-time" decisions.
Fintica's AI software can organize and classify large amounts of data that's accessible by asset managers. It categorizes information in a manner that allows managers to make more informed decisions.
As reported by the Jerusalem Post, Beloushi said his company's responsibility or goal is to support the leadership of the UAE which is now focused on advancing global peace.
AI Philippe Metoudi, CEO at Fintica, stated:
"Fintica is delighted and honored to embark on this historic partnership with our UAE counterparts, and together to work on expanding our impact in the investment market. Our two nations have begun a new era of cooperation, yet the world's markets remain volatile and turbulent."
Metoudi added:
"The ability to achieve a deeper understanding of changing market structures and conditions is crucial, and our agreement will help Fintica offer our unique solutions and technologies to investors around the Gulf."
OurCrowd, a leading global investment crowdfunding platform that is based in Israel, is also well-positioned to take advantage of the improving relations in the Middle East.
Jon Medved, CEO at OurCrowd, noted on September 14, 2020:
"OurCrowd will create history on Sep. 22 when we host the first major public event showcasing the Startup Nation to our new partners in the UAE, allowing many Israeli and Emirati investors to meet online for the first time."
Sponsored Links by DQ Promote