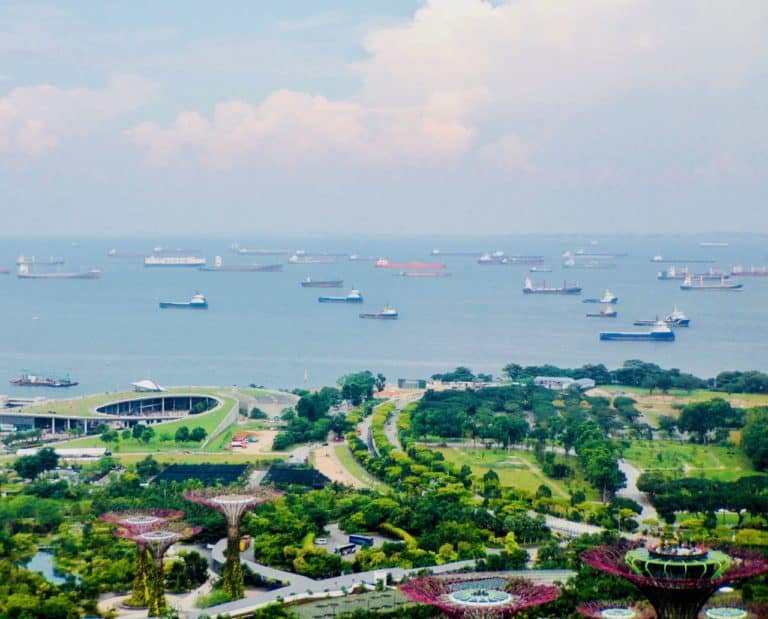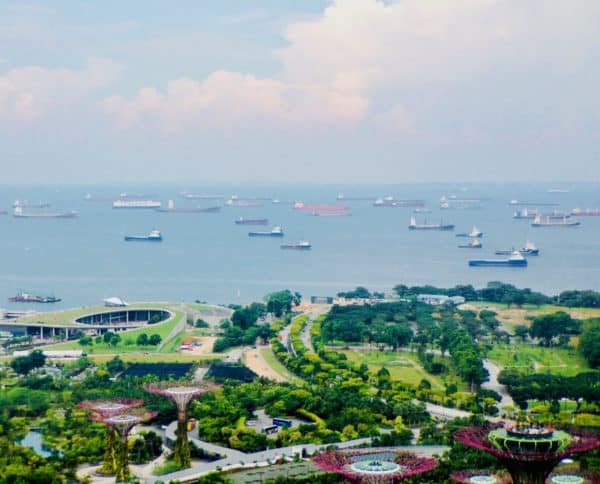 Triterras, a blockchain-based Fintech solution provider for trade finance, has released its financial results for the past six months (ending on August 31, 2020).
Triterras generated $23.7 million in revenue during this time period. The company reported a net income of $14.2 million and its EBITDA (earnings before interest, taxes, depreciation, and amortization) was $17.3 million for this period.
As covered, Triterras' management confirmed last month that its Kratos marketplace handled approximately $5 billion of trade finance volume during the past six months ending on August 31, 2020.
Kratos is a large commodity trading and trade finance platform that aims to connect commodity traders to trade partners. It sources capital from lenders directly through an online platform. Triterras monetizes activity on the Kratos platform by charging fees on trade finance transactions.
Srinivas Koneru, the founder and chairman at Triterras, stated:
"Our strong first half performance positions us well to meet or exceed our projections for fiscal 2020. Our traction in the marketplace is building each month given Kratos marketplace's first-mover advantage in a physical trade and trade finance industry ripe for disruption. The result is not just more users, but in some cases users' counterparties joining our platform, which is driving significant growth. We expect these results to continue and look forward to our business combination with Netfin closing in the fourth quarter of 2020."  
As confirmed in a release, Triterras Fintech has noted that during the first six months of this year (ending August 31, 2020), the Kratos platform generated billions of dollars in trade and trade finance volume.
Triterras also reported $2.1 billion in trade and trade finance volume during the months of July and August 2020. The company said that this level of activity represents an average trading volume of more than $1 billion per month, "a key milestone in its growth trajectory."
As previously reported, Triterras Fintech and Netfin Acquisition Corp. (Nasdaq: NFIN, NFINW) have "entered into a definitive agreement pursuant to which Triterras Fintech will become a Nasdaq-listed public company under the ticker symbol 'TRIT.' The transaction, which is expected to close in Q4 2020, would provide Triterras Fintech the strategic capital to further accelerate its growth."
As covered, Koneru has noted that he's encouraged by the trajectory of the company's trade and trade finance volumes and fees, as traders and lenders are realizing that they can benefit from conducting transactions on the Kratos platform. The SME trade and trade finance market has become quite large and Kratos has been developed to address the $1.5 trillion annual trade finance shortfall, Koneru claims.
In an interview with Crowdfund Insider (in March 2020), Tom Trowbridge, former president at Hedera Hashgraph and current president at Triterras, had claimed that Triterras has been profitable from the time that it was launched, and during FY2019, it generated more than $90 million in EBITDA (earnings before interest, taxes, depreciation, and amortization).
In response to a question about why he decided to join Triterras after leaving Hedera Hashgraph, Trowbridge had said:
"At Hedera, we were building a next-generation, institutional quality distributed ledger. Particularly in the blockchain space, when you are in the business of building next-generation technology, the recurring question people ask is: it's a great technology, but what do you use it for?"
He added:
"That focus on use cases led me to discover trade finance. I realized it's an enormous sector – $40 trillion – and without any platform of scale. The industry is largely still stuck in the age of paper. Trade finance is the largest, most inefficiently run, legacy industry out there – and that makes it the most exciting place to see how blockchain can help."
He had also mentioned:
"When I came across Triterras, it was exciting. Here was a company addressing precisely the needs of this complicated industry, leveraging blockchain. And even more compelling, it was the only company doing it at scale. One thing I brought to Triterras from my time at Hedera was a focus on security. At Hedera, we were building a base layer, so we always knew we had to be very resilient to attacks. We had to test our network and technology very early, because we wanted to be safe and thought we'd be a target. At Triterras, I share that same focus on testing the technology to ensure that in these real-world use cases, we are sufficiently robust, prepared, and resistant to a whole spectrum of attack classes."
Sponsored Links by DQ Promote