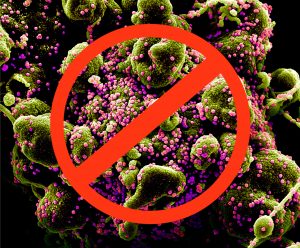 VeChain, the developer of blockchain-based solutions for enhancing supply chain management processes (among other use cases), has published its Financial Executive Report.
VeChain says that it regularly releases its comprehensive financial report to promote greater "transparency, openness, and fairness." The VeChain team noted that its report covers the period from May 2020 to July 2020.
As mentioned in the report, during this period, the VeChain Foundation (which supports VeChain development) has "distributed 225 million VET [tokens] as the 12th quarterly rewards to the team, which contains the paused proportion during the last quarter." The report confirmed that the Foundation's executive team has been "locking up 100% of their rewards, and some of the team members opted to lock up their allocated tokens to show the commitment."
The report also mentioned that, as of July 31, 2020, more than 3 billion VETs (valued at about $34.4 million at current price) have now been locked up by the team.
The VeChain team further noted that during the period from May 2020 to July 2020, there have been several major developments which have helped to further improve the blockchain platform.
As confirmed in the report, some of the main developments in the VeChain ecosystem include:
After Entropy (v1.3.0), the VeChainThor mainnet code went through several updates that should improve system performance (Note: VeChainThor is an upgraded blockchain platform designed specifically for business adoption)
The VeChain core developer team has also made updates to some of their developer toolkits which are written in the Python programming language. The upgrades are meant to "enhance smooth development" on VeChainThor.
The VeChain developers have also released the VeChain Thor Devkit in .NetCore which is written in the C# programming language. This new update also aims to assist development on the VeChainThor Blockchain.
VeChain ToolChain has provided new industrial built-in templates that are meant for enterprise users. The ToolChain will allow developers to "easily deploy traceability processes into their business."
VeChain stated that it has been looking into expanding its operations by working on projects that will promote more business growth in the healthcare industry. Earlier this year, VeChain had teamed up with Bayer China to develop CSecure, a blockchain-enabled Clinical Trial Traceability Platform for drugs.
As mentioned in the report:
"Together with I-Dante, VeChain has been further engaged in the fight against COVID-19 by developing a blockchain-enabled medical data management platform named The E-NewHealthLife and a blockchain-enabled archival solution for COVID-19 RT-PCR and antibodies tests records named C-HCert."
The report further noted:
"VeChain became the sole public blockchain protocol in the APAC Provenance Council and teamed up with PwC and Sam's Club in China to launch the Sam's Club Blockchain Traceability Platform."
VeChain claims that it has been working with various service providers that specialize in cybersecurity and legal issues, in order to ensure that the products they offer are secure and "compliant with regulations," which they believe is necessary for mainstream adoption of distributed ledger technology (DLT) based services by large enterprises.

Sponsored Links by DQ Promote