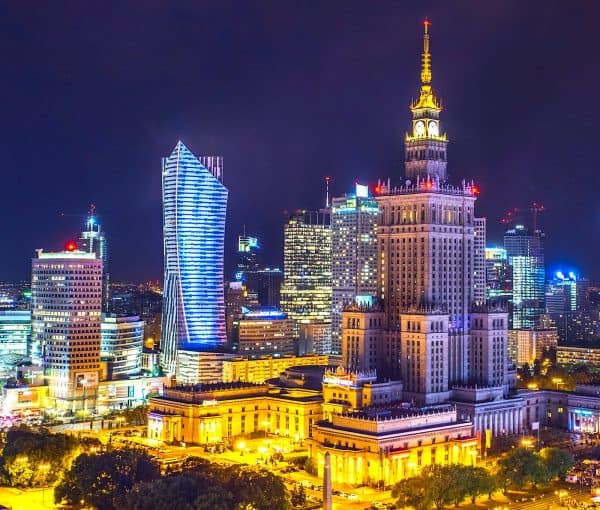 The Polish banking industry is an "open system" according to a new report. Two of the 10 largest banks in the country (mBank SA and Alior Bank SA) have entered the nation's financial market quite recently. mBank SA was launched in 2000 and Alior Bank SA was established in 2008, which was around the time of the global financial crisis.
It can be argued that Poland doesn't rely on outdated IT architecture because many of its larger financial institutions were launched fairly recently and may be equipped with modern technology and infrastructure. As mentioned in a report featured by Fintech In Poland, the country's financial system consists of 30 commercial banks, 536 local cooperative banks, and 25 cooperative savings and credit unions (SKOK).
The top 5 banking institutions in Poland by assets and number of clients, include the PKO Bank Polski SA and the Bank Polska Kasa Opieki SA. Some of the major Polish banks owned by major international groups include Santander Bank Polska SA, ING Bank Śląski SA and mBank SA.
Łukasz Sieradzan-Sobolewski, Strategy Department of PKO Bank Pols, stated:
"The domestic financial sector employs a total of over 154,000 people, operates a network of 6,200 branches and manages a balance sheet total that now exceeds PLN 2.2 trillion. In the last 10 years, this value has almost doubled. This means that, despite the increasing regulatory burdens, the sector has been growing at an average annual rate of approx. 7%."
Lukasz added:
"The competitive space in the innovation area is mainly shaped by the largest players. This is a result of the high concentration of financial results in a sector where about 85% of the net profit is generated by the 8 largest banks. With their resources and scale of operations, they invest in the continuous development of digital channels and seek potential competitive advantages and opportunities to improve their customers' experience."
Since January 2018, many Polish financial service providers have been able to take advantage of the opportunities offered by the country's Innovation Hub Program – which is managed by the KNF, the nation's financial regulator. The program has been designed specifically for companies or startups focused on offering financial services.

As part of the Program, the representatives from KNF help local startups or companies with setting up operations and offering financial services in a compliant manner. The Program also offers businesses an opportunity to meet with KNF officials to get answers to any questions they might have.

At present, the main areas that companies have been focusing on are: payment related services, Cloud computing, investment crowdfunding, initial coin offerings or ICOs, robo advisory services, and DLT/Blockchain projects.

Sponsored Links by DQ Promote