CNCERT/CC IssueS the First General Security Technology Industry Standard for Blockchain
On October 28th, the "Security Requirements for Blockchain Technology Architecture" led by the National Computer Network Emergency Response Technical Team/Coordination Center of China (known as CNCERT/CC) was officially released and implemented, making it the first official blockchain general security technology industry standard in China. The standard specifies the security requirements that the blockchain technology architecture should meet, including consensus mechanism security, smart contract security, and ledger security, etc. (Source: cls.cn)
The Hurun Research Institute Releases the List of Top 10 Most Valuable Fintech Companies 2020
On October 27th, Hurun Research Institute released the list of "Hurun China Top 10 Most Valuable Fintech Companies 2020". It is understood that this is the first time the Hurun Research Institute has released the list. Besides, the list only targets private and independently operating enterprises in mainland China. Therefore, the subsidiary business of a group (e.g. WeChat Pay of Tencent) are not included. The top ten companies come from business areas of wealth management, micro-finance, payment, and financial information services.
Among them, 2 focus on B2B business, and 8 on B2C business. The Yangtze River Delta region hosts most of the winners, with 3 in Hangzhou, 3 in Shanghai, and 1 in Nanjing. The companies are ranked based on the company's market value or valuation (closing price on October 15th, 2020) for ranking, the valuation of non-listed companies refers to the public, the latest round of financing valuation, or the valuation of similar listed companies.
The 10 selected companies are: Ant Group, Lufax, East Money, JD Digits, WeBank, Hundsun, Hithink RoyalFlash, Suning Finance, Zhongan, and One Connect. (Source: Hurun Report)
Financial Data Provider Jingdata Secures ¥100 Million in Series B Financing
On October 21st, financial data provider Jingdata secured ¥100 million in Series B financing. The investment was co-led by Lanpu Capital and DYEE Capital, with Zhangjiang S&T Investment as a strategic investor.
Jingdata provides financial data services for financial institutions and investors, investment matching platform for startups, and an asset management system for private equity who needs digital transformation. After the completion of this round of financing, Jingdata will continue to work on product improvement, expand coverage in the financial sector, and provide industrial innovation services to more regional governments with industrial upgrading needs.
The CBIRC Issues Warning of Risks in Live-streaming Sales of Financial Products
On October 28th, the Consumer Protection Bureau of the China Banking and Insurance Regulatory Commission (CBIRC) warned of risks in live-streaming sales of financial products. According to the notice, some of the live-streaming operators do not have the qualifications to sell financial products and may engage in illegal or misleading practices. For example, some of the so-called "technology companies" or "consulting companies" may commit fraud in the name of cryptocurrency investment, foreign exchange investment, or online wealth management. (Source: CBIRC)
---
The above is a weekly synopsis of the biggest stories on Fintech in China provided by WeiyangX, part of Tsinghua University, in partnership with Crowdfund Insider.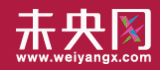 WeiyangX is the most influential website focusing on Fintech in China. The site covers the latest news, industry data analysis, business practices, and in-depth Fintech cases in Fintech. WeiyangX is incubated by Fintech Lab. Founded by Tsinghua University's People's Bank of China (PBC) School of Finance in 2012, the Fintech Lab is the first and leading research entity dedicated to leading best practices, promoting interdisciplinary innovation, and encouraging entrepreneurship in the field of fintech through scientific research and innovative project incubation.

Sponsored Links by DQ Promote