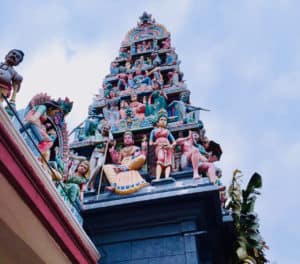 There are many new opportunities for the Fintech sector in a post COVID world, according to Singapore's labor chief Ng Chee Meng. He noted that the Coronavirus crisis may lead to new requirements and could also create new jobs.
Meng, who's currently the Secretary-General at the National Trades Union Congress (NTUC), stated (during a online event focused on digital banking):
"Covid-19, in its ironic way, has forced companies, whether big or small, to embrace technology and the possibilities of digitalization to bring companies to new markets. Even traditional retail shops are going online to sell their products."
Meng, whose comments came at an event organized by the Singapore Fintech Association (SFA) and the Banking and the Financial Services Union, said that the banking and finance industry is like a "bright spark" in the economy during the COVID crisis. He revealed that the sector recorded a year-on-year growth of 3.4% during Q2 2020.
As reported by the Straits Times, SFA's findings revealed that Fintech companies continue to expand their operations and are also hiring more workers, Meng confirmed.
Chia Hock Lai, president at SFA, stated:
"This is a crucial time for the industry. Despite the challenges being faced, the financial services sector in Singapore is on the brink of disruption. The emergence of digital banks in Singapore will open doors for several opportunities for jobs and collaborations." 
Lai also mentioned that the SFA thinks Singapore will once again be in a position to shift focus outward and maintain its position as a major Fintech hub and financial centre in ASEAN markets and beyond.
Meng added:
"A new chapter is opening for the Singapore financial services sector for companies and workers, including professionals, managers and executives…With time, we will definitely see fewer physical banks and more digital banks offering services as companies and people desire more convenience through technological and digitalization efforts." 
Meng also noted that the shift to all-digital platforms will have a major impact on jobs and employees. He believes that professionals working in the finance sector might have to learn new skills (like those involving digital platforms and expertise in using data analytics solutions).
Meng pointed out that there may be increased demand for jobs in areas such as user experience and user interface design.
Patrick Tay, Assistant Secretary at NTUC, said that the Fintech sector may also provide new jobs in business development and marketing and sales.
Tay remarked:
"I hope Singaporeans, including those affected by unemployment, … keep an open mind. In this labor market, employers probably cannot find a 100% match… but if they can find someone who is almost there but just needs a bit of beefing up of their skills, I hope they keep their options open too."
Sponsored Links by DQ Promote