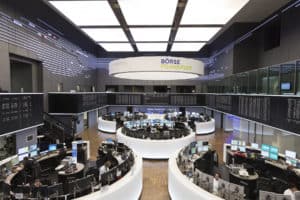 Deutsche Börse has finalized a $15 million investment round in Clarity AI, which is a Spanish Fintech company that leverages Big Data and machine learning (ML) to help investors and traders understand the social impact of their investment portfolios.
Established in 2017, Clarity AI has business offices in the US, UK, and Spain. The company also has a client network with more than $3 trillion in assets under management (AUM). The firm's proprietary technology platform has been designed to carry out sustainability assessments that cover over 30,000 companies, 198 different countries, 187 local governments and more than 200,000 funds.
Rebeca Minguela, founder and CEO of Clarity AI, stated:
"Our purpose is simple: to measure the impact of companies on our society and planet. Investors attempting to evaluate impact have faced fragmented and unreliable data, inconsistent subjective definitions, and a lack of standards and tools for comprehensive analysis. Historically it has been too hard and resource-intensive to get accurate and transparent insights. Clarity AI [aims to] provide a solution for that."
Minguela noted that Clarity AI and Deutsche Börse are also considering working cooperatively on other projects in different business sectors, such as indices and analytics unit Qontigo.
Clarity's management claims that they're the first societal impact rating agency and tech firm that provides a software solution for investors "to optimize the societal impact of their investment portfolios."
According to Crunchbase data, Clarity AI has raised over $30 million in capital (to date). Based in New York, Clarity proposes a new way to assess the impact of businesses or companies on our society.
The company's website states:
"Traditionally, financial markets have used ESG indicators (Environmental, Social and Governance) to evaluate the impact of the companies on society. However, this way of measuring the impact of the companies is limited: it only considers how companies behave in these three dimensions, but eliminates the relevance of the products and services of the companies for the society. With a unique and proprietary methodology, Clarity expands the ESG framework to clarify the real impact of the companies on the society."
Clarity's software is able to aggregate several different data sources and it's also able to choose the most reliable data sets. Clarity aims to provide "the largest coverage of social and environmental impact data about publicly traded securities in the market, with the highest level of reliability and accuracy."

Sponsored Links by DQ Promote