The Monetary Authority of Singapore (MAS) has announced 40 different firms have been shortlisted for the MAS Fintech Awards to be presented at this year's Singapore Fintech Festival x Singapore Week of Innovation and TeCHnology (SFF x SWITCH). The theme for this year's Awards is "Building Resilience, Seizing Opportunities, Emerging Stronger".
The event is organised in partnership with PwC Singapore. The Awards seek to recognise solutions that enable the financial sector to respond better to two key global challenges:
(i) the new operating environment precipitated by COVID-19, and
(ii) sustainability and climate change.  MAS received 326 submissions this year – a 33% increase from 2019 – from applicants across 55 countries.
MAS reports that this year they received the highest number of submissions since 2016.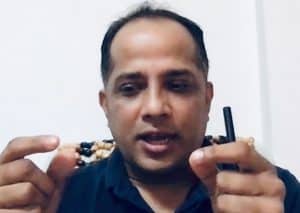 Sopnendu Mohanty, Chief Fintech Officer, MAS, commented on the list:
"2020 has witnessed unprecedented challenges for the global economy and society. It is heartening that despite the upheavals, the international FinTech community has remained resilient and committed to serving their customers while tackling key issues of sustainability and digital transformation. The innovative solutions from the finalists demonstrate how resiliency and sustainability are now integral parts of the design of financial services for the future. We invite the international community to join us in recognising these remarkable innovations at SFF x SWITCH 2020."
The winners of the Fintech Awards will be announced on 10 December 2020 at SFF x SWITCH.
---
40 Finalists of FinTech Awards
| | | |
| --- | --- | --- |
| | | Description of Company and Solution |
| | | |
| | ABACUS / Credit Card Payment Fraud Detection System with Deep Learning | AIZEN implemented a dynamic Deep Learning Fraud Detection System for a credit card company with on- demand model switching and retraining, to better reflect new and fast-changing fraud channels, patterns, and techniques in a more scalable and sustainable way, amid the outbreak of COVID-19. |
| | Aspire: 1st Neobank for Business in Southeast Asia | The Aspire Business Account provides SMEs with easy, fast, and transparent access to financial services. Opening an account is free and done fully digitally. The account comes with a virtual Visa Card, cash flow analytics and expense management tools, and access to a credit line to support small business owners with a full cash flow management solution. |
| AwanTunai, Windy Hill Pte Ltd | AwanTunai digitising supply chain transaction data | AwanTunai is a closed loop payment system with distribution financing for the offline Fast-Moving Consumer Goods (FMCG) and staple food supply chain in Indonesia. Partnering with wholesalers, AwanTunai serves unbanked micro SMEs in Indonesia with inventory ordering, digital payments, and low- cost inventory purchase financing. |
| Banco Bilbao Vizcaya Argentaria, S.A. | BBVA Digital- linked Financing (D-Loan) to Olam International | BBVA's "D-Loans" are a new financing solution wherein borrowers are given financial incentive via a "digital interest margin grid" to improve their own digitalisation performance and that of members of their ecosystem, from small farmers to large buyers. In April 2019, Olam secured through BBVA Singapore the world's first D-Loan. |
| | | CACHE tokenises gold into CACHE Gold Tokens (CGT) and facilitates the redemption of tokens for gold. Each CGT is backed by 1 gram of investment-grade gold stored in global vaults. The ecosystem reduces the need for dealers to ship gold internationally as they can easily redeem gold available in countries where they need gold. |
| | | |
| --- | --- | --- |
| Cammillion Capital Pte Ltd | Cammillion – Democratising and Personalising Sustainable Investments | Cammillion is an investment management Software as a Service (SaaS) provider. Cammillion empowers investors to personalise sustainable and responsible investment and thematic strategies via a social media chatbot and on their platform. Their automated order routing, portfolio monitoring and rebalancing makes investing seamless. |
| Celusion Technologies Private Limited | Unified Account Opening (UAO) | UAO is a platform to digitally onboard customers with one smart form and instantly activate their accounts for banking, stock trading, loans, or insurance. Some central features like automation in due-diligence, hassle-free customer experience, and stakeholder collaboration, empower financial enterprises to onboard and transact within a day. |
| CIMB Bank Berhad, Singapore Branch | | CIMB EVA Chatbot is designed to help business owners with their queries on COVID-19 financial schemes offered by CIMB Bank. CIMB is the first bank in Singapore to have developed a chatbot specifically for business owners seeking financial relief. EVA also comes with a repayment calculator. |
| | Order Manager and Allocation System (OMAS) | Covalent Capital's OMAS is a full life cycle new bond issuance management tool that integrates both information and execution processes, accessible to all debt market professionals via cloud-based delivery, and seeks to be a one-stop shop for the lifecycle of any new bond deal. |
| | Credit Architecture Programme – Credit eMemo | DBS' Credit eMemo digitised the manual credit process of the Institutional Banking Group's Credit Origination Journey and automated credit approval workflow, simultaneously eliminating numerous physical touchpoints – a key improvement amidst the COVID-19 pandemic, as it enabled users to continue with their tasks while practicing social distancing. |
| | | |
| --- | --- | --- |
| | Symphony WeChat and WhatsApp CONNECT | Deutsche Bank's adoption of Symphony WeChat and WhatsApp CONNECT, as game-changing client- connectivity solutions, enabled a seamless digital client experience for circa 3 billion users who are now able to securely and compliantly communicate with Deutsche Bank through their preferred social messaging platforms. |
| | | DiligenceVault offers a cloud-based digital due diligence ecosystem that connects asset managers and investors through a secure platform to digitise and manage the due diligence process. The key value proposition of DV is digitalising the due diligence process: making diligence data readily available, improving efficiency, collaboration, transparency and data security. |
| | | eTrash2Cash helps low-income people EARN and SAVE cash incentives from their "trash", which is hitherto disposed of improperly in society. The low- income demographics are able to make savings with "trash" but withdraw "cash", accessible anywhere, anytime like a mobile bank, ensuring financial protection and inclusion for the low-income groups. |
| Finbots AI Solutions Pte Ltd | ZScore : AI- driven Credit Scorecard System | ZScore is a full-scale AI-driven Credit Scorecard System for lending institutions that spans the entire credit lifecycle – Application, Behaviour and Collections. Equipped with an intuitive user interface, ZScore features advanced machine learning algorithms that utilise historical data to automatically build, validate, and deploy real-time, high-performing risk models. |
| finChat Technology Pte Ltd | | finChat captures all interactions on various platforms (text, voice, video, docs, images, etc) for data- retention compliance and deriving actionable insights, as clients increasingly prefer engaging bankers/advisors via popular social messaging platforms in lieu of telephony, emails, SMS and physical mail. |
| | | |
| --- | --- | --- |
| | Agrani Remit App powered by FlexM's Fintech- as-a-Service solution | FlexM enabled Agrani Exchange, a 100% subsidiary of Agrani Bank, to seamlessly digitalise their remittance business from a complete brick-and-mortar model to a digital remittance business. Their own brand digital mobile app now provides digital on-boarding, biometric login, digital top-up options, digital remittance, multilingual chat support and more. |
| | Trident Platform – End to End Bond Lifecycle in a Box | The Trident platform is a bond lifecycle management platform for financial institutions. It has been utilised by a variety of capital market participants (investment banks, brokers, custodians, exchanges) to simplify complex global markets processes of conventional and green bonds, bringing great efficiencies and new market opportunities. |
| | Helicap Credit Analytics Platform | Helicap's Credit Analytics Platform provides transparent credit and impact insights into alternative lenders' loan portfolios at a granular level, by processing large volumes of raw and unstructured loan data within seconds. This enables effective investment due diligence, monitoring and risk management in the alternative lending space. |
| Hitpay Payment Solutions Pte Ltd | PayNow QR e- commerce checkouts for online SMEs | HitPay is an omni-channel digital payments platform for small business owners in Singapore. HitPay's PayNow QR e-commerce checkouts have increased accessibility and affordability for PayNow acceptance on e-commerce platforms, allowing online SMEs to save on payment processing fees and significantly improve cashflow management for SMEs with fast payouts. |
| Industrial and Commercial Bank of China Limited (ICBC) | Agricultural Crossborder Trade Assistance Platform | The "Agricultural Cross-border Trade Assistance Platform" is a product based on ICBC's e-commerce platform and oriented towards Chinese farmers and the procurers from Singapore. It displays agricultural products online, provides training, big data analysis, and financial services. It also acts as an integrated ecosystem for cross-border export of agricultural products. |
KASKO provides InsurTech as a service, enabling insurers to set up digital insurance schemes and distribute them through any and all channels in as little as 4-8 weeks for typically €30,000-€60,000. KASKO is used by more than 30 insurers on more than 100 products in 8 countries with more than 260k policies bound over the platform.

KoinWorks, Lunaria Annua Holding Pte Ltd

KoinWorks Super Financial App

KoinWorks offers multiple financial products for personal and business, where users can manage both assets and liabilities under one single platform, bringing accessible and affordable financial services to everyone.

MerchantSuite, Premier Technologies Pty Ltd

The COVID-19 Business Continuity Package

A combination of solutions designed to "pandemic- proof" businesses by equipping them to do the following:
1. Observe social distancing by using zero-contact payments, online stores and digital forms.

2. Support struggling customers by offering customisable hardship plans.
3. Generate demand and revenue by sending customers timely notifications with payment links.

Natixis Green Weighting Factor

Natixis Green Weighting Factor is a ground-breaking solution embedded in the bank's IT system, designed to incentivise the financing of environmentally friendly loans at all levels within the bank. It does so by systematically linking analytical capital allocation to the degree of climate and environmental performance.

Nextbank Cloud 'Bank-in-a-box'

Nextbank's fully digital, cloud-based, AI-driven 'Bank- in-a-box' solution includes: Cloud Core Banking, Web & Mobile Internet Banking, Mobile Branchless & Agency Banking and AI-powered Credit Scoring. Over the last 2.5 years, Nextbank's solution has helped banks in Southeast Asian develop into modern financial institutions that started offering digital money services and, through automation, significantly decreased the unbanked population.
| | | |
| --- | --- | --- |
| | Remittance as a Service the Shopify for Fintechs | Nium's RaaS platform makes it more accessible for financial institutions and large enterprises to become providers of payment services on their own digital platforms. With a one-time integration that includes regulatory licenses and tech assets, the platform enables businesses to customise their front-end and go live in a just a few weeks. |
| NTUC Income Insurance Co- operative Limited | Milesurance UBI (Usage based insurance) | Anchoring with Carro's subscription service as the first Milesurance customer, Income launched Singapore's first truly usage-based motor insurance. It leverages telematics technology and data analytics to lower the costs of driving in Singapore through its pay-as-you-drive model, meaning the less you drive, the less you'll pay. 4G-equipped vehicular telematics tracks a driver's behaviour and usage in order to charge the real value of insurance incurred. A motor insurance that charges based on exact distance travelled, down to the kilometre. |
| Oversea- Chinese Banking Corporation Limited | | HealthPass by OCBC helps consumers with accessibility and affordability of healthcare services. HealthPass helps ensure users do not put off doctor visits, with a large panel of doctors available via teleconsultation and in-clinic consultations. Complemented with a suite of wellness offerings so that users can actively take charge of their health. |
| | | Orovault is an easy-to-use and versatile Intelligent Process Automation (IPA) platform that helps businesses drive operational efficiencies by taking the robot out of the human. Orovault uses artificial intelligence to automate the onerous yet non-value- added processes, from data management to document management. |
| | | The Corporate Sustainability Assessment (CSA) combines S&P's proprietary methodology and unique expertise to power the S&P Global ESG Scores and Corporate Benchmarking activities which helps stakeholders make informed investment decisions in light of COVID-19 and climate change. |
| | | |
| --- | --- | --- |
| Stellaps Technologies Private Limited | | Stellapps' mooPay fintech platform brings financial products including loan and insurance to smallholder dairy farmers of India and optimises the cost of doing operations in rural India for financial service providers. Loans worth INR 10 million and direct farmer payments of INR 100 million have been disbursed through mooPay solutions. |
| Swiss Reinsurance Company Ltd. Beijing Branch | SRAIRMP (Swiss Re Agriculture Insurance Risk Management Platform) | SRAIRMP is the agriculture insurance risk management platform that enables smart and automatic insurance product design and agricultural risk monitoring by leveraging machine learning technics and multi-sources weather, remote sensing and crop data. It provides one stop risk management platform for insurance company, farmer, and government. |
| The Bank of New York Mellon Corporation | Changing the Way Institutional Investors Manage, Monitor & Analyse ESG Factors across their Portfolio | To manage, monitor and analyse exposure to ESG and important sustainability metrics at the total fund level. This is an extension of BNY Mellon's Global Risk Solutions Exposure and Structural analysis product and provides easy access to simplified, but comprehensive information about how a portfolio is scoring against key ESG and key sustainability metrics. |
| The Global Mangrove Trust Pte Ltd | Global Reforestation Objective Virement Ecosystem (GROVE) | GROVE is a technology solution that helps small-scale mangrove restoration projects access peer-to-peer financing. Using blockchain smart contracts, satellite remote imaging, machine learning, and mobile solutions, GROVE creates a public registry, financial transparency, low-cost carbon estimation, and impact reporting for donors and investors. |
| The Hongkong and Shanghai Banking Corporation Limited, Singapore Branch | Sustainable Liquidity Solutions – Cash Flow Forecasting and Green Deposits | HSBC's Liquidity Management Portal is a digital platform that provides clients with enhanced visibility and control of cash and liquidity structures, combined with analytical charts and graphs to help them better manage and deploy liquidity, spot cash trends and assess risks. |
| | | |
| --- | --- | --- |
| Triterras Fintech Pte Ltd | | Kratos is a commodity trading and trade finance platform that connects and enables commodity traders to trade and source capital from lenders directly online. It provides solutions for all dependencies – importers, exporters, traders, lenders, insurers and shippers – through its modules. |
| Uncharted Partners Global Ltd | | Uncharted Cloud is a Software as a Service (SaaS) insurance platform powering innovative underwriting and distribution. |
| | Validus Credit and Customer Monitoring System (CCAAT) | Validus' CCAAT is a proprietary credit and customer monitoring tool developed to proactively identify SMEs' need for financing, and those who require review or attention to enable Credit teams to take action. |
| | Trade Finance Application Platform (TFAP) | TFAP is a unified multi-bank portal that provides traders with a simplified solution to submit all their trade finance applications digitally 24/7 and to track them in real-time. By leveraging the secure data repository on the Networked Trade Platform, the portal intelligently auto-populates form fields, reducing errors from manual entries and paperwork. |
| ZA Tech Global (Singapore) Pte Ltd | | ZA Tech has partnered with NTUC Income to launch the first innovative insurance proposition using its robust technology to redefine insurance landscape in Singapore by making it the most affordable, accessible and seamless product. |