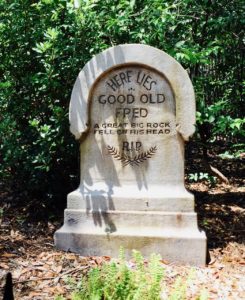 Cred, a crypto lending platform, has filed for Chapter 11 bankruptcy, according to a statement from the company.
The news follows reports of "irregularities" at the company.
In a tweet last month, Cred said it had approached law enforcement to investigate opaque events pertaining to the "handling of specific funds by a perpetrator."
1/2 We would like to further clarify that Cred is not under investigation.
Cred approached law enforcement to help investigate irregularities in the handling of specific corporate funds by a perpetrator.

— Cred (@ihaveCred) October 30, 2020
Cred said it intended on exploring "strategic alternatives, including, without limitation, the restructuring of its balance sheet or the sale of its business as a going concern, in a court-supervised process." The move to file for insolvency was said to be an attempt to "maximize the value of its platform for its creditors.
A new Independent Director to its Board, Grant Lyon, was selected to serve as Chair of the Restructuring Committee for the Company during the bankruptcy process.
The inflow and outflow of funds have been halted.
Cred promoted low borrowing rates and high rates of returns for investors while touting Cred "enterprise-grade security" and partnerships with "trusted security and insurance providers." Another keeper is the claim:
"Thank goodness Cred is not a bank.  We can leverage the blockchain to do everything a bank does but better."
All of these claims are now up for scrutiny as the platform has gone radio silent.
Platform users were understandably unhappy with the turn of events with followers asking for answers.
We need daily reports on status of our frozen funds! Was all the money stolen, is that why #Cred is keeping mum?!

— Crypto Buro (@CryptoBuro) November 7, 2020
A petition on substack wondered out loud "and here we thought crypto and blockchain were meant to be secure. Whoops." The failure of Cred should raise calls for heightened regulatory scrutiny of crypto platforms providing financial services.

The first hearing is scheduled for tomorrow.

Sponsored Links by DQ Promote