GROUNDFLOOR, a real estate investment platform, has announced the lowering of certain fees.
GROUNDFLOOR states that for the first time since 2017, it is reducing fees and interest rates in order to support borrowers who are faced with increasing pressure on their profit margins. The reduced fees include a decrease of 1% across the board and of up to 1.5% off origination fees for qualifying borrowers.
GROUNDFLOOR says they are able to accomplish this fee reduction due to its increased capacity to finance larger-balance loans and increasing scale.
The real estate marketplace will now offer 100% financing for certain developers under its "Loan 100 Program." According to GROUNDFLOOR, this financing program is available only to the most experienced borrowers in its network. The Loan 100 product provides financing for up to 100% of total project costs, including purchase and renovation. This program allows developers with an extensive and proven track record to borrow funds for their projects with 0% down.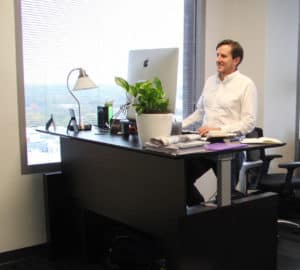 GROUNDFLOOR co-founder and CEO Brian Dally commented:
"The early COVID-19 liquidity crunch obliterated all institutional lending in the residential fix and flip and rental property space. While most lenders were frozen, GROUNDFLOOR was able to continue lending through the economic uncertainty thanks to our unique capital structure. This year has proven that capital sourced from mass market investors is more reliable. Now we're demonstrating that it's also more powerful and flexible as well."
Sponsored Links by DQ Promote