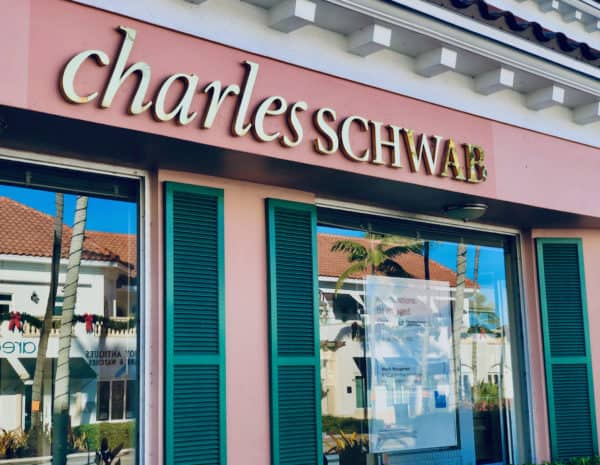 Charles Schwab (NYSE:SCHW) has reportedly created a patent-pending algorithm that aims to enhance the customer experience while making investing more accessible to everyone.
The new algorithm has been developed by a team of data scientists that work within Schwab's Digital Services division, which is focused on deploying the latest innovations in digital technology that offer user-friendly experiences for clients.
Schwab's new algorithm is able to analyze billions of different pieces of customer data so that it can identify users' intent and then automatically adapt to customer-led changes in behavior and Schwab-managed improvements in the user experience.
This approach helps Schwab with gaining a better understanding of what its customers are trying to do while online. It also helps the firm with identifying key opportunities where it can enhance the overall customer experience. The ability to identify the customer's true intent in real-time has given Schwab the ability and information it needs to create more efficient and seamless user experiences.
These important client behavior insights may be used in various other channels to better serve customers. The patented algorithm from Schwab will implement a solution where the firm's software would be able to connect a call-in client to the appropriate representative based on what they've been searching for online. This could help with saving people a lot of time.
Schwab's management noted that they're planning or expecting to use the new algorithm to streamline several different financial services. For instance, if a customer tries to perform a wire transfer online but then decides to call Schwab's customer service desk, then they would be directed quickly to the right team that can assist them with that type of transaction by phone.
Schwab's algorithm is designed to search different web pages and analyze user searches that are resulting in the highest call volumes, allowing the firm to identify customer roadblocks or challenges and making those experiences a lot more seamless and intuitive.
The patent-pending algorithm has been designed by Schwab's Data Analytics and Insights division. The department is led by Tony Cyriac, the company's Chief Data and Analytics Officer . Cyriac's team uses data, analytics, and research to enhance the customer experience across all business departments at Schwab.
Cyriac stated:
"We are proud of the focus and progress we are making to put data to work to improve our clients' experiences and anticipate their needs. In order to serve our clients holistically across business lines and channels, we must analyze their journey in the same manner in which they live it: they experience Schwab as a single entity regardless of whether they are trading, opening a brokerage account or resetting a pin on their debit card. Our goal is to meet clients where they are and help them accomplish what they need to do as quickly and seamlessly as possible." 
Sponsored Links by DQ Promote