Brussels-based KBC Group N.V. (EBR:KBC), a universal multichannel bank-insurer that's focused on private clients and SMEs in Belgium, Ireland, Central Europe and Southeast Asia, is planning to adopt a digital-first distribution model – which would put a new AI-enabled virtual customer assistant at the center of its strategy.
KBC's management had announced a "more of the same, but differently" strategy in 2019. However, the global and local environment has changed drastically due to COVID which has also accelerated the shift towards all-digital platforms and services. Like many other banks across the globe, KBC says it's planning to move away from most of its in-person banking services.
KBC stated that its products, services and commercial banking processes will now be developed with a focus on "digital first," which means that the bank's core services will come with a virtual assistant, called Kate (along with other changes needed to offer digital banking services).
Digital assistant Kate will be installed on KBC's apps and platforms that are available to clients in Belgium and the Czech Republic. The bank plans to roll out these updates in the coming weeks. Kate might interact with customers in a manner that's similar to other virtual assistants like Erica (from Bank of America). These assistants can usually handle most standard queries from customers via an easy-to-use banking app. KBC stated that for the customers who opt in, Kate will be offering "proactive," highly personalized and meaningful or relevant advice and special sales offers.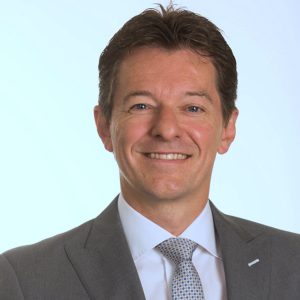 The digital assistant will be able to "learn" new skills and she will also be working with the bank's SME and corporate clients. Kate may also be "interacting" with KBC's customers in other countries within the next few months.
Johan Thijs, CEO at KBC, stated:
"Kate is a core element of a disruptive strategy that has an impact on all products and processes, as well as on how we steer our organization and interact with our customers. Ultimately, all product and process development and updates will be driven by Kate. Interaction between the branches, KBC Live (our remote contact centre) and Kate will be maximized to boost the pickup rate of Kate-driven solutions."
Thijs added:
"The success rate on both product, service and on individual level is followed-up in order to create the feedback loop and 'feed the machine,' which in turn will foster Kate's growth."
As reported in November 2019, KBC Bank had announced that it would open its mobile banking app to the general public beyond its existing client base, in order to provide access to several third-party non-banking services.

KBC had said that it intends to focus on expanding its banking-as-a-service model by offering non-customers a wide range of financial services beyond the traditional account management and transactional capabilities.

In January 2020, KBC launched a bot-based assistant Matti for its investment management division.

Sponsored Links by DQ Promote