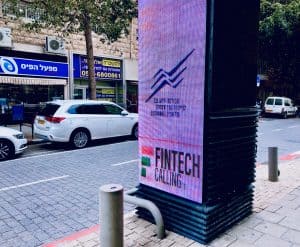 The development team at Fuse.io, a Tel Aviv based Fintech firm that aims to leverage (decentralized finance) DeFi infrastructure to create a platform for entrepreneurs that allows them to turn "communities into economies," recently partnered with Ramp in order to "ease the onboarding process" of new users who want to buy cryptocurrencies using fiat directly via the Fuse wallet "without having to visit third-party websites."
As noted in a blog post by the Fuse.io team, Ramp is one of the three on-ramp plugins that's currently available via the Fuse studio. Fuse said that it selected this integration because it provides "instant" deposits with the Euro, which is a "commonly requested" feature.
As mentioned in the announcement:
"Users of the Fuse wallet who turned on the Ramp plugin in their studio community page are now able to top up their balance instantly by converting euros to DAI, ETH, and USDC. Payment methods include bank transfer, debit card, and Apple Pay." 
With this partnership, the Fuse.io team plans to support the process of new user onboarding (particularly in Europe). The Fintech firm has introduced more streamlined options for users so that they can easily top-up their balance. The Fuse team noted that "as part of their special agreement, the first $50,000 worth of on-ramp user transactions is subsidized by Ramp."
Going on to explain the benefits of crypto onramps, the Fuse developers noted:
"A common dilemma [or challenge] shared by [new] crypto users is not knowing where or how to securely purchase crypto once the (decentralized application) dApp wallet is created. Digital wallet users don't usually have an option to directly top-up their balance without having to contact a third-party service like Coinbase. On-ramp services like Ramp offer a fast top-up solution by working as aggregators of various sources of liquidity and payment methods that allow users to seamlessly purchase crypto straight to their wallets like Fuse, Trust, Metamask, or others."
(Note: to learn more about the partnership between Fuse.io and Ramp, check here.)
As reported recently, Fuse.io had claimed that there's been "truly game-changing" progress and innovation in decentralized or non-custodial exchange (DEX) technology. They have argued that the ability to trade in a secure, "trustless," and censorship-resistant manner (which may be done via DEXs) is key to the long-term success of decentralized and permissionless cryptocurrencies.
The Fuse.io team writes in a blog post:
"The future we imagine, in which borderless money and democratized payments are put into the hands of millions, would not be possible without DEXs."
Fuse.io has also introduced FuseSwap, which is a product that was inspired by the Automated Market Maker (AMM)-based swap protocols like Uniswap (which has quickly evolved into a leading non-custodial Ethereum token exchange).

Sponsored Links by DQ Promote