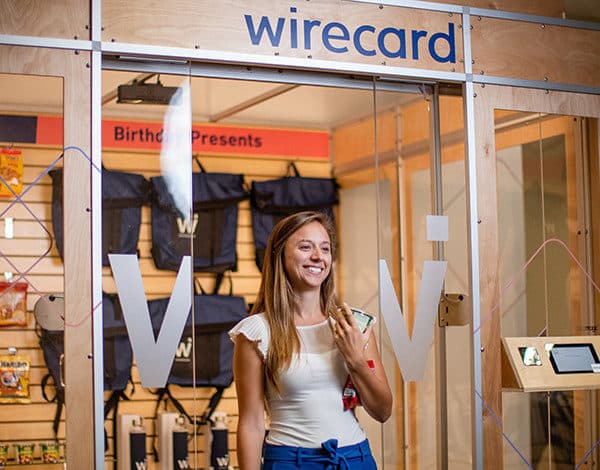 Infamous Fintech Wirecard AG (WDI:DE) has seen its core European business sold to Banco Santander according to the insolvency administrator. Jaffe reports that the assets of Wirecard AG, Wirecard Technologies GmbH and other companies of the Wirecard Group, and the assets of the European core business were successfully sold after an intense investor process.
Banco Santander will acquire the tech platform of the payment service provider in Europe as well as all the specialized technological assets.
Jaffe says that most employees currently managing the acquired assets will become part of Santander's global merchant services team. This also applies to the majority of employees of Wirecard Bank AG, which will enter into a solvent wind-down process after the transaction has been completed.
Jaffe adds that the transaction is subject to antitrust approval and certain other conditions and expected to close by the end of the year. Until the deal closes, Wirecard and Santander will jointly work to ensure a smooth transition.
Dr Michael Jaffé said they have completed the investor process successfully in spite of the unfavorable conditions:
"This is even more remarkable because the whole process has been overshadowed by ever-new scandal reports of past events and initially no liquidity was available to maintain business operations. It is particularly pleasing that this result offers employees a positive perspective. Thus, we have achieved our goal of finding the best possible solution for employees and creditors," said Jaffé.
Reportedly, Santander intends to reinforce and accelerate its position in the payment services and related merchant business in Europe. The acquired business will fall under Santander's Getnet global franchise and is expected to accelerate Getnet's expansion in Europe.
Jaffé has already sold the Wirecard subsidiaries in Brazil, Romania and North America for the benefit of the Wirecard creditors. Still underway are the Wirecard subsidiaries in Asia, South Africa and Turkey. Jaffe anticipates results within the next weeks.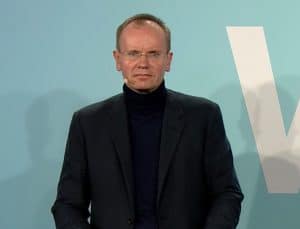 Meanwhile, former Wirecard CEO Markus Braun testified before a German Parliamentary Committee today. According to Reuters, Braun refused to answer questions from the elected officials only saying that no public officials acted inappropriately and that he would cooperate with prosecutors.

Braun has been charged with fraud and embezzlement by prosecutors in Munich. The officials allege that Bruan covered up the true state of affairs of the Fintech. Bruan denies any complicity in the company's demise.

Wirecard's collapse was spectacular. Wirecard was a DAX component with its shares trading at over €100 each. The company was valued in the billions of euros and viewed as a Fintech success. Today shares trade around €0.56/each with a market cap of around €71 million.

An interesting twist to the entire debacle is Wirecard's former COO Jan Marsalek who went on the run following the bankruptcy and is still on the lam. Officials have been unable to find Marsalek with some reports believing he absconded to Russia – perhaps with some of Wirecard's money.

Sponsored Links by DQ Promote