The management at Alibaba Group Holding (NYSE:BABA) has stated that they are planning to comply with China's updated Fintech regulations after the nation's changing regulatory environment led to Ant Group's initial public offering (IPO) getting suspended.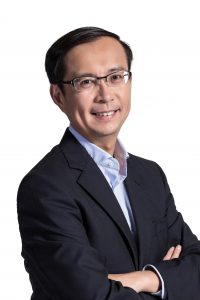 Daniel Zhang, Chairman of Alibaba Group, noted during a recent forum in China's Zhejiang province, that the company would focus on effectively responding to the updated national rules and policies in order to offer a compliant platform
Alibaba is not the only major tech firm that's committed to building China's digital economy, Zhang stated. He acknowledged that his firm can also benefit from providing services in China, which has the world's second-largest economy (with a $13 trillion GDP). Zhang also said that the digital commerce giant is "full of gratitude for this era."
Zhang further noted that China's move to create new rules to prevent monopolistic activities by major internet platforms is "timely and necessary."
Zhang, whose comments came while attending the World Internet Conference, pointed out that  Chinese internet firms have managed to move to the forefront of the global tech sector with the assistance and support of government policies.
He added that the sector's "development and government supervision is a relationship that promotes and relies on each other, so that platform enterprises cannot only develop well themselves, but also serve the sustainable and healthy development of the whole society."
Xiao Yuanqi, the Chief Risk Officer at the China Banking and Insurance Regulatory Commission (CBRIC), recently stated that China must ensure that financial innovation is able to maintain fair competition and doesn't lead to the formation of oligopolies or entry barriers.
Xiao had also mentioned that innovation must not become a threat to healthy competition and innovators should not be a hindrance to other high-potential projects.
Xiao has further noted:
"History tells us that before each major financial crisis … markets were irrationally exuberant. Regulation is meant to return this exuberance to rationality, and resolutely does not support continuing to push exuberance toward crazy so-called innovation."
Xiao's recent statements on financial innovation or Fintech-related initiatives have come after Ant Group's planned $37 billion IPO was put on hold. Ant's plans were halted after billionaire founder Jack Ma had criticized the approach taken by China's regulators when overseeing financial market activities.
As reported, Ma had argued that China's existing regulatory framework has been stifling innovation. He also recommended that new rules should be created to support the growth of Fintech initiatives and other local businesses.
As covered, Ma's critical comments directed at public officials went viral compelling Chinese President Xi Jinping to halt the IPO. Officials are said to have enacted draft regulations that included compliance requirements that previously did not exist:
"Among them was one regulating online microlending. With Mr. Xi's blessing, the central bank and the banking regulator made the draft rule even tougher than previously conceived, according to the Chinese officials familiar with the decision-making. The new rule had a requirement that didn't exist in previous drafts: Firms such as Ant would need to fund at least 30% of each loan it makes in conjunction with banks. The draft rules were published on Nov. 2, the same day Mr. Ma and a couple of his executives at Ant were summoned to a rare joint meeting with the central bank and the regulatory agencies overseeing banking, insurance and securities."
Sponsored Links by DQ Promote