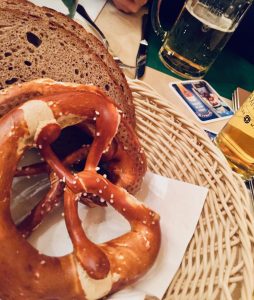 Germany-based CrossLend, a platform that provides a digital debt marketplace with a goal to make the global lending and investment ecosystem more efficient, transparent and profitable, is reportedly offering its Europe-based lenders access to its data analytics software free of cost. CrossLend said the tools should help companies maintain operations during the COVID-19 pandemic.
The data analytics tools make it easier for lenders to store and analyze their credit data in an automated and more standardized manner.
CrossLend's management noted that by using their data analytics software, the lenders' data may be analyzed and generated in a more accessible format. This information may be used by institutional investors and by other lenders who might need the data for fulfilling their reporting requirements.
CrossLend's debt marketplace, which links different crowdfunding platforms with institutional investors, provides the tools needed by lenders to get an accurate view of their loan portfolio at any given time. The CrossLend platform also aims to enhance data transparency.
Marco Hinz, Chief Operating Officer at CrossLend, said that his company is convinced that their cooperation within the industry will play an important part in effectively dealing with the current challenges (due to COVID).
Hinz added that everyone will have to make contributions so that we can get through these challenging times and also get ready for future growth and development. Hinz also mentioned that CrossLend aims to make its contribution by allowing companies to use their tools and leverage their industry experience.
Last month, CrossLend had teamed up with peer to peer lender Folk2Folk in order to assist the platform with acquiring the institutional capital required for the Coronavirus Business Interruption Loan Scheme (CBILS).
CrossLend will also be working with Geldvoorelkaar, a Dutch crowdfunding platform, in order to help the platform with acquiring the institutional support needed to take part in the Netherlands' emergency loan scheme.
Established in Berlin in 2014, CrossLend offers a digital debt marketplace with a mission to enhance the lending and investment markets.
As stated on CrossLend's company website:
"By means of an innovative securitization setup, we seamlessly connect originator supply with institutional investor demand, creating uniquely beneficial opportunities for both. With lenders empowered to lend more and investors able to deploy their capital more efficiently, liquidity is available to flow where it is needed: a win-win situation for all."
Sponsored Links by DQ Promote